Benalla, AUS – Spinning Babies® Workshop w/ Fiona – May 18, 2022
May 18, 2022 @ 08:30

-

17:00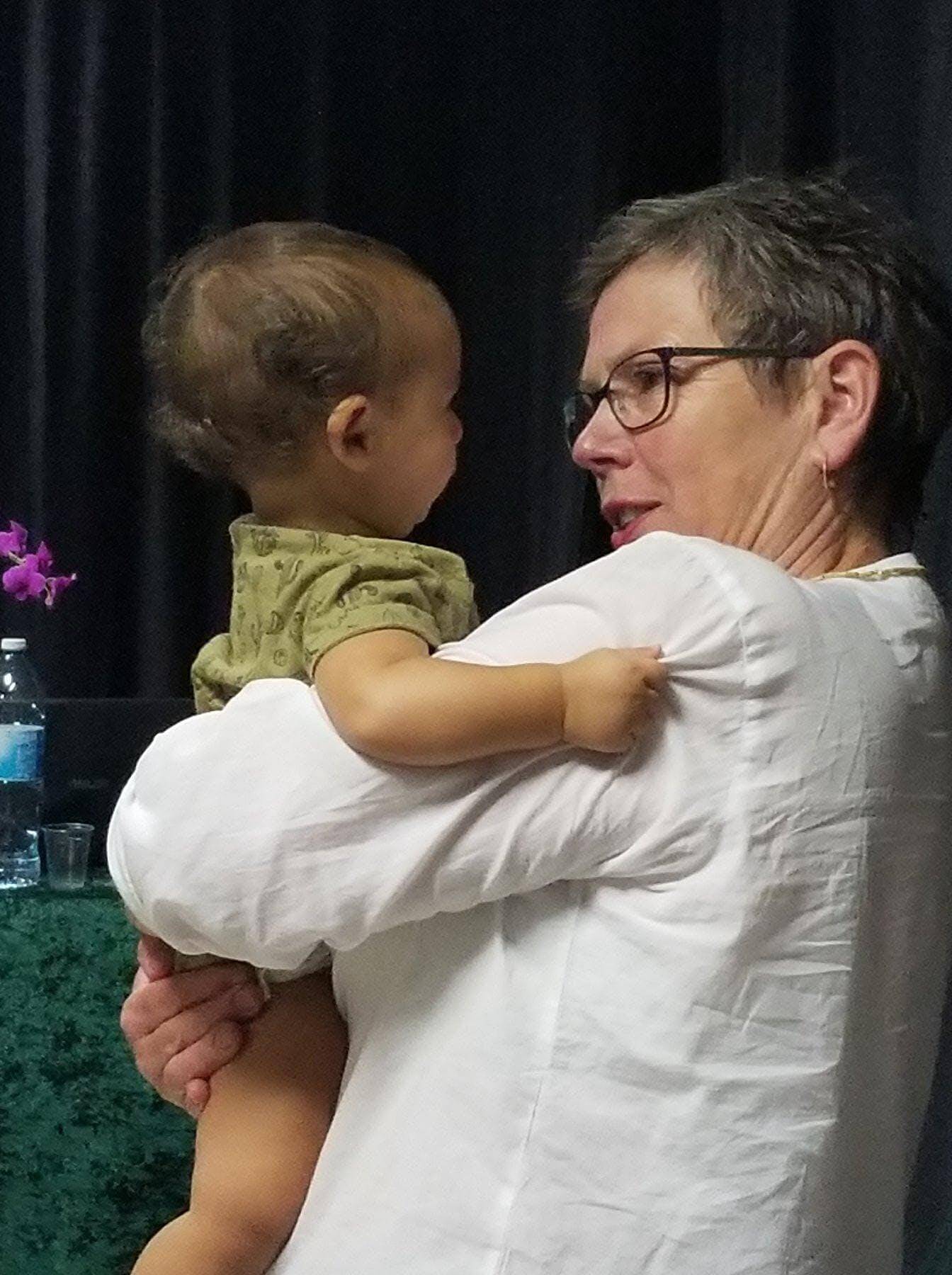 Spinning Babies® Workshop
Spinning Babies® Workshop
Midwives, doulas, birth educators, chiropractors, doctors, osteopaths, physiotherapists, pregnancy bodyworkers, acupuncturists, prenatal yoga instructors are all welcome.
The workshop will be filled with easy to integrate information and hands-on practice about how to apply the Spinning Babies®️ approach to birthing families in the community and/or clinical settings.
Where dilation stalls, rotation solves! Spinning Babies® reduces unnecessary cesareans with a paradigm-shifting approach to physiological birth. Spinning Babies® goes beyond fetal positioning with our contribution to addressing all labor progress issues. Revolutionize your practice!
After this workshop you will be able to:
Facilitate comfort in pregnancy and ease in childbirth for your clients
Improve fetal position with techniques for uterine ligaments and pelvic muscles
Identify when to take action to avoid a long labors or cesareans
Use fresh solutions for long and/or posterior labor, labor dystocia and labor pain
Resolve labor stalls with Spinning Babies® Three Levels Solutions℠
And much, much more!
Spinning Babies® offers the world's first complete system of matching birth positions and labor progress techniques to "Where's Baby?" in the pelvis. Find out how you can change the effective size of the pelvis.
Other Details
Food: A simple morning and afternoon tea will be provided. BYO lunch or buy from local cafes.
Clothing: Wear loose, stretchy clothing for comfort and ease when feeling for boney landmarks. Jeans make feeling boney landmarks and experiencing techniques very challenging!
A COVID safe Plan will be in place.
Cancellation Policy: Refunds will be given up to two weeks before the workshop. Doulas and midwives who are called to a birth and notify us (phone or email) by 7am the day of a workshop will receive a refund or they can send a substitute participant.
Participants are responsible for their own travel, accommodations, and related expenses and Spinning Babies® is unable to refund these expenses.
About the Approved Trainer: Fiona is a Registered Nurse, Registered Midwife, Maternal & Child Health Nurse, birth educator and bodyworker who has worked with families and their babies for 30+ years. Interwoven throughout her midwifery practice has been an involvement in midwifery education and the teaching of Birthwork workshops. The focus of all birth related teaching is on the dynamic pelvis and how to make space for the baby. Fiona's drive to teach is fueled by a desire to see childbearing women hold birth knowledge and the eradication of birth trauma to mother and child.
Advanced Offerings: The Spinning Babies® Workshop is required before taking any further trainings, such as Spinning Babies® Certified Parent Educator Training or Spinning Babies® Aware Practitioner Workshop.
See SpinningBabies.com for more information on Spinning Babies.
Interested in bringing Spinning Babies® to your city?  Contact one of our Spinning Babies® Approved Trainers or read about hosting a Spinning Babies® Workshop.