Breech Body Balancing w/ Nicole Morales – Madison, WI – Nov. 11, 2019
November 11, 2019 @ 09:00

-

17:00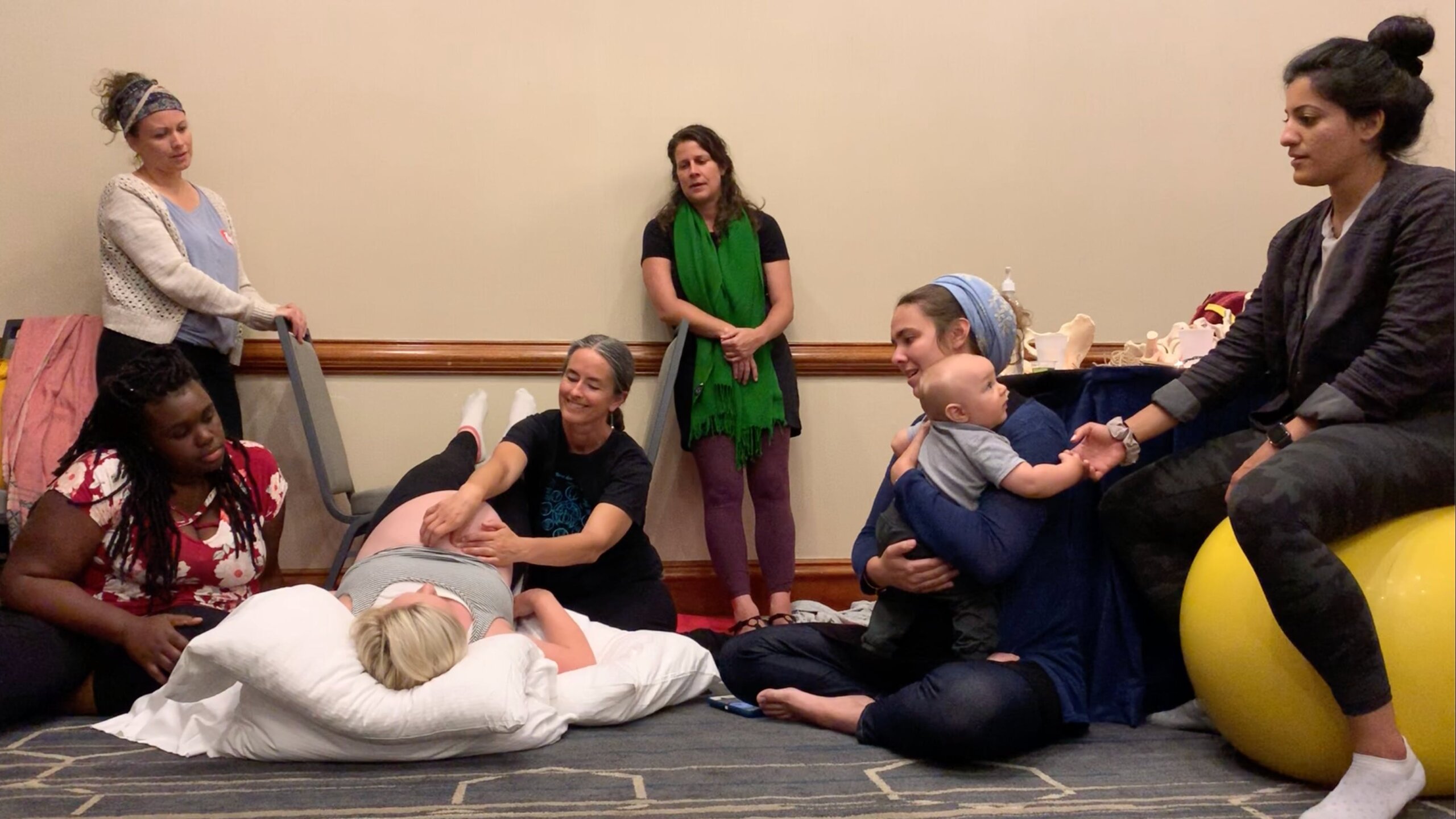 Breech Body Balancing
This is a special workshop with Nicole Morales, CPM and mother of a breech baby. This workshop is open to bodyworkers who work with pregnancy, Chiropractors, and midwives and other providers with a high level of pregnancy experience and anatomy. We are not able to accept doulas in this workshop.
Recognize muscle and fascia tensions that may restrict a breech baby from turning
Integrate Body Balancing techniques for bodywork sessions in pregnancy
Learn advanced techniques for creating room in the anatomy so baby can turn themselves (License and Scope of Practice to do these techniques should be considered before registering.
We will discuss foundational ways of helping parents navigate a breech presenting baby using counseling strategies as well as information about self-care and preparation for an ECV or birth.  Tending to the nervous system is an important part of spatial restoration in the body and will be integrated in the bodywork.
This workshop was developed from multiple sources and teachers as well as Nicole's discoveries in tending to pregnant people with breech babies each week.
What to bring:
Bring a massage table if you can. Wear clothes to get on the floor and wear stretchy pants without back pockets or metal bits.  Bring a pillow and a yoga mat. Don't buy a new one just for this workshop.
Cost:
The cost of the one day workshop with Nicole Morales is $240 until Nov 1. $285 until Nov 10, and $290 the day of the workshop.
Nice to know:
Bring a lunch or go out with new friends.
If you work with a local pregnant person who is 34 weeks gestation or more and whose baby is breech, contact Nicole  being them being the class model. Use Info@SpinningBabies.com to reach her.
This is Nicole's workshop and is sponsored by Spinning Babies® but not a Spinning Babies® curriculum.
No video or recording permitted. Seek photo permission.
CEUs: Spinning Babies Workshop: California Nurseing credits for each hour of the class.
Babies: The room is small and we are not likely to be able to accomodate a baby in this particular class.
Cancellation Policy: Partial refund (less Eventbrite fees) may be made if you miss due to attending a birth. If you are called to a birth, email the trainer nicolemorales@SpinningBabies.com before the workshop begins.  No refund for this class.
Nicole Morales, CPM, is a Spinning Babies® Approved Trainer, Midwifery Educator for Nizhoni Institute of Midwifery, Birthing From Within Mentor and Aware Practitioner instructor. She is the mother of a breech baby, an active homebirth midwife, and has a wonderful blog called Breech Birth San Diego. She developed this version of Breech Body Balancing to serve her parents and the parents of Southern California.