Brisbane, Australia – Spinning Babies® Workshop w/Gail Tully – May 13, 2019
May 13, 2019 @ 09:30

-

18:00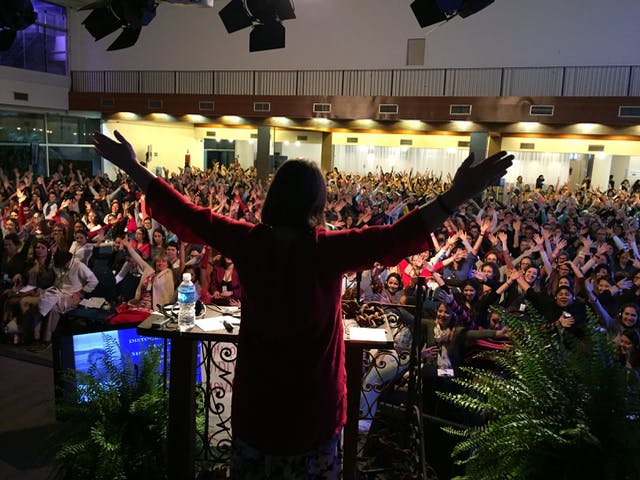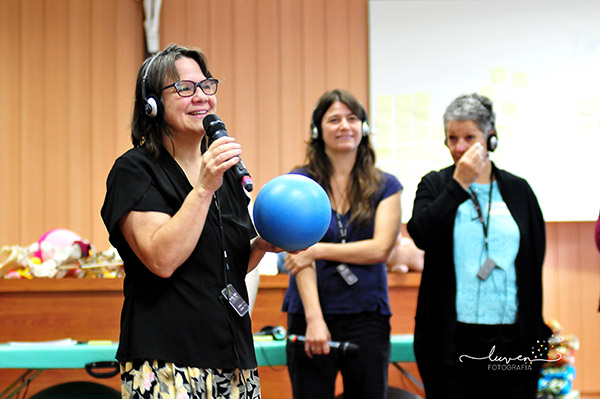 Gail Tully, creator of Spinning Babies® is coming to Australia!
Experience the source of the new birth paradigm. Gail Tully, Creator of Spinning Babies, invites you to join her on a journey through the pelvis. Relearn birth physiology.  Gail teaches which birth positions actually help labor progress.  Rather than "good" or "bad" Spinning Babies sees fetal positions as clues to what the body needs for easier birth.  
America College of Obstetricians and Gynecologists (ACOG) has called for different approaches to reduce the high cesarean rate.  Spinning Babies is the fastest rising approach to meet this particular childbirth crisis. Traditional wisdom meets modern research. "Relearn" physiology to reduce dependence on surgical birth. Nothing short of a birth revolution.
Gail unites professionals of all backgrounds by honoring the individual within the vision of the group. A homebirth midwife (CPM), doula trainer, hospital doula coordinator, and founder of one of the USA's biggest doula organizations, Gail developed Spinning Babies with respect for the inner creativity of the Birth Giver and Provider alike.
Register now! Gail's classes fill early! 100% refund explained below.
It WORKS!" – Melissa Anne DeBois, RN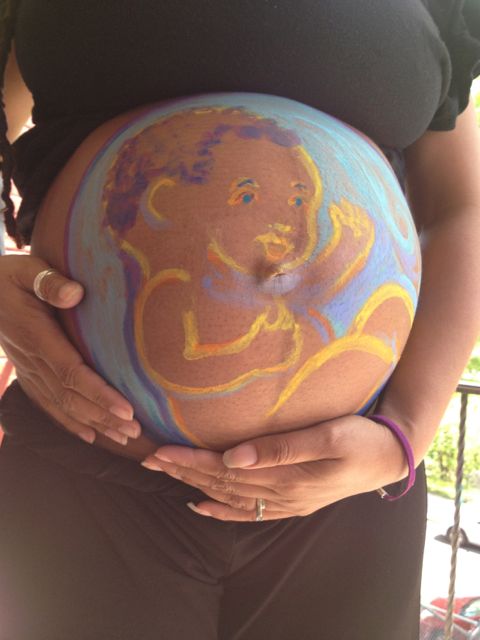 Sign-in opens 30 minutes prior to start. Please arrive 15 minutes before the workshop begins.
Our basic workshop is open to all professionals who serve people in their pregnancy and birth.
Spot a long labor before it begins (giving you an opportunity to shorten labor!)

Compare anterior and posterior fetal positions, flexion and engagement to an actual CPD

Recognize a stall in labor progress quickly and resolve it gently

Get personal with your birth anatomy (in a polite way!) and invert current advice to birthing parents

Practice our "Three Sisters of Balance®" to add body balance to pregnancy and birth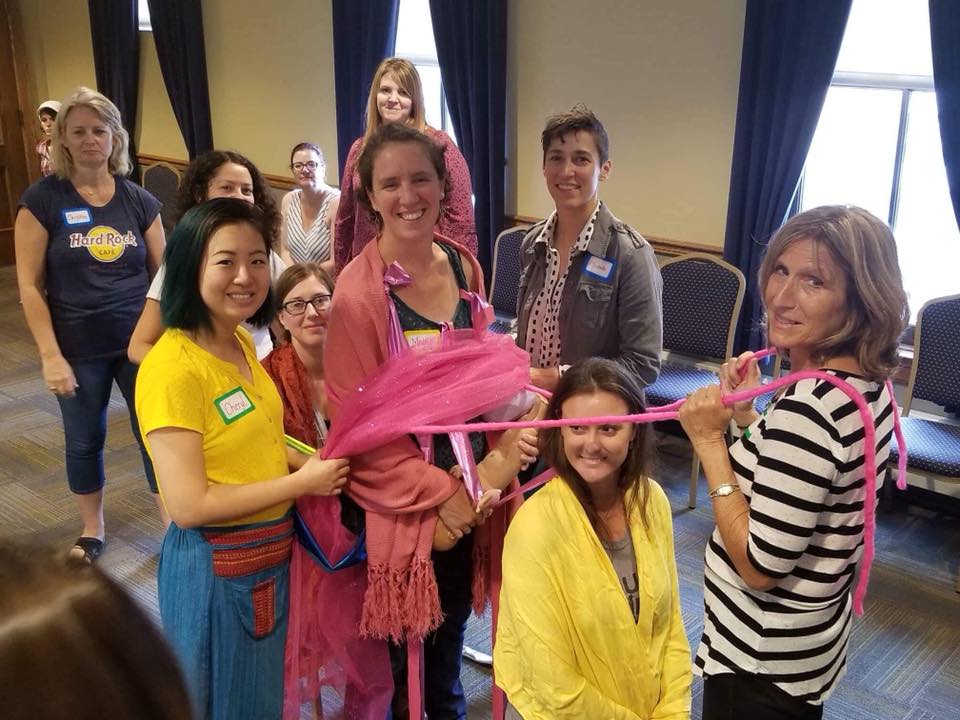 Nice to know:
Bring a lunch or go out with new friends. Lunch will be from 1:00 pm to 2:30 pm.
If you are a birth professional in your final month of pregnancy you may inquire about being our class model.
Bring a massage table if you have one and leave your card at our welcome table.
CEUs: Spinning Babies Workshop: American College of Nurse Midwifery (ACNM) has awarded this course with 0.7.  Doulas may use the document of attendance to obtain contact hours. Nurse CEUs are being applied for.
Babies in arms (4 months and under) are welcome.
No video or recording permitted. Seek photo permission.
Online course supplements, like videos and slideshows are available after the workshop for participants on the sign in sheet.
Taking a Spinning Babies® Workshop offers immediate skills in your support of pregnancy comfort, reduction of pain or length of labor; and interventions during labor, such as cesarean. You will understand more about fetal positions role in labor progress and more.**
Refund:
Full refund (100%) if you can't attend because of birth.  Email me before the time of day that the class starts on the day of the workshop. so I can contact someone on the wait list. Email anytime, gail@spinning babies.com (fix spaces in email please).
Why wait? Don't risk missing because you are waiting to see if babies are born before you register. If you miss for a birth and you contact me before the class begins you will get a full refund! Contact before workshop is required for a refund. We want you with us!!
Cost will be shown in USD on your registration ticket:
AUD $250 – Early Bird (until 31st March, 2019) $177.USD

AUD $275 – Regular (1st April – 5th May, 2019) $195.USD
AUD $300 – Late (6th May – 10th May, 2019) $212.USD

Praise for Spinning Babies
"You're ahead of your time." – Penny Simkin, Birth author and speaker
"Twenty minutes later she pushed her 4.4kg baby out." – Nina Cadman, Australian Midwife
"The doctor and nurse were shocked, and the parents overjoyed." – Katinna Alger, Doula
"May you find courage and nourishment wherever you go, and the excitement of being a birth pioneer. Thank you for all you do."  – Colleen Stadlwieser, Authentic Heart Listening Doula Services
About Gail Tully:
Gail Tully is a midwife (CPM) from Minneapolis, Minnesota, USA, program coordinator for Hennepin County Doula Program, consultant for the Turtle Women Doula and Somali Doula Programs and a founder of the Childbirth Collective, one of the largest doula organizations in the USA. Gail's community birth activism began in 1980. Spinning Babies® and Belly Mapping® have been online since 2001.
Gail Tully is the author of Breech Birth Quick Guide; Spinning Babies® Quick Reference; and Belly Mapping®, How kicks and wiggles reveal your baby's position. Gail has created three videos: Spinning Babies® Parent Class, Daily Essentials (with Sarah Longacre of Blooma); and Resolving Shoulder Dystocia.  Penny Simkin and Ruth Ancheta's Labor Progress Handbook features Belly Mapping in Chapter 3. Anne Frye's Holistic Midwifery, Vol 2, cites Gail on shoulder dystocia. Midwifery Today published Gail on Shoulder Dystocia; The basics; Belly Mapping; and Opening the Brim, and Resolving Breech Obstruction.
The Spinning Babies® approach is recognized around the world by midwives, nurses, childbirth educators, and doulas. Gail presents to residents when presenting the adaptation of her workshop for hospital systems to their staff midwives and nurses. Newton Wesley Hospital chose Spinning Babies® for a Quality Improvement program. The annual American Public Health Association accepted The NWH QI as a poster presentation. Enthusiastic nurses are using Spinning Babies® to reduce the cesaresan rates at their hospitals.
See SpinningBabies.com for more information on Gail Tully, the Approved Trainers and Spinning Babies.
Interested in bringing Gail or another Approved Trainer to your city? See the current list of Approved Trainer on our Spinning Babies website and book a workshop with this form
  Organize a Spinning Babies® Workshop" Inquiry Form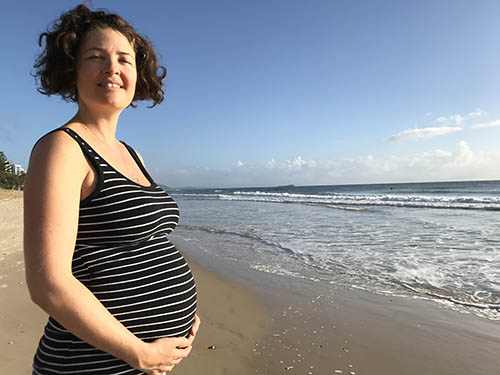 More information:
Spinning Babies® includes Certified Parent Educators and Aware Practitioner bodyworkers. Clinical training begins late 2019 for Labor and Delivery staffing at cooperating hospitals.
Parents can stream the Spinning Babies; Parent Class and get 2 hours of instruction for preparation and labor strategies to promote a spontaneous birth. 
 
*Note to enthusiasts: The Spinning Babies® Workshop is required before taking any further trainings, such as Spinning Babies® Certified Parent Educator training (offered in Australia October 2020) or Spinning Babies® Aware Practitioner (likely to be offered in Australia 2020). Taking this workshop will not grant the right to call yourself a Spinning Babies trainer, educator, or practitioner of Spinning Babies.