Düsseldorf, DE – Spinning Babies® Workshop w/ Jen – Nov 12-13, 2022
November 12, 2022 @ 09:30

-

November 13, 2022 @ 17:30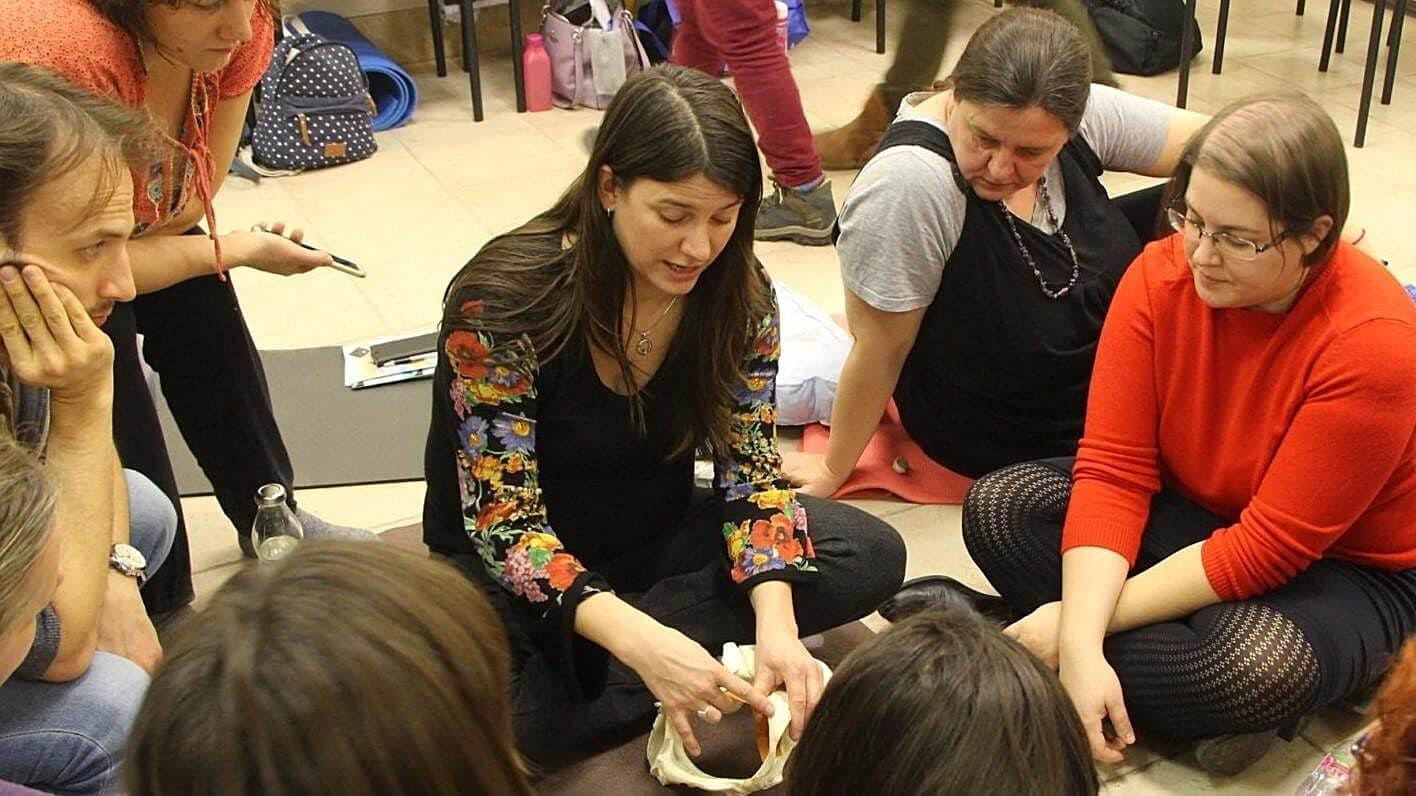 Spinning Babies® Workshop
Spinning Babies® Workshop
Workshop language: English / Englisch
Dieser Workshop richtet sich an Hebammen und geburtshilflich tätige ÄrztInnen, aber auch an Doulas, GeburtsvorbereiterInnen und PhysiotherapeutInnen u.a. Manualtherapeuten, die mit Schwangeren arbeiten.
Teilnahme und Bedingungen
Spinning Babies® begins with fetal rotation to reveal the lesser known physiology of birth anatomy. Your passion; our approach. Start seeing solutions in labor progress with this new lens on childbirth. After this workshop you will be able to:
Facilitate comfort in pregnancy and ease in childbirth for your clients
Improve fetal position without manipulation of the fetus
Identify issues faster
Take gentle action to shorten a long labor or avoid a cesarean
Use less (or no) force to resolve malposition and labor dystocia
Spinning Babies® Three Principles. Three Balances, and Pelvic Levels Solutions offers the world's first complete system of birth preparation and labor ease concepts using baby's position. Physiological techniques change the effective size of the pelvis through the body's own innate capacity to resolve or prevent labor dystocia.
Who may attend: We welcome all professionals who serve people in their pregnancy and birth. Ideal for: midwives, nurses, nurse practitioners, family practice doctors, doulas and childbirth educators. Also attended by obstetricians, prenatal yoga instructors, chiropractors, acupuncturists, massage therapists, perinatal case managers, and community health workers. It is recommended for people new to Spinning Babies®️, as well as those reading the website for years.
Participants are responsible for their own travel, accommodations, and related expenses and Spinning Babies® is unable to refund these expenses.
In der Gebühr enthalten: Workshop & Handout, Getränke und Snacks
Sollten wir den Workshop absagen müssen, erstatten wir die Kosten zurück bzw. stellen wir sie nicht in Rechnung. Wir kommen jedoch nicht für entstandene Kosten wie für (Buchung der) Reise und Unterkunft, Verdienstausfall o.ä. auf.
Daten: Wir speichern und verarbeiten nur die uns freiwillig mitgeteilten Daten aus der Anmeldung wie Name und Anschrift und nur so weit, wie es für die Organisation und Nachbereitung des Workshops nötig ist. Auf Wunsch löschen wir die Daten nach der Veranstaltung.
Infos zur Hebammenpraxis 37, Anreise & Parkmöglichkeiten
HEBAMMENPRAXIS Düsseldorf-Unterbilk: Ihr findet uns im Herzen des Szeneviertels Düsseldorf-Unterbilk mit vielen netten Cafés, Restaurants und Kneipen und fußläufig zum Rhein! Die Praxis im 4. Stock (natürlich mit Fahrstuhl 😉 bietet auf 220 qm viel Raum zum Lernen und Wohlfühlen, großzügig und lichtdurchflutet mit einem weiten Blick in den Himmel. Es gibt einen ca. 85 qm großen Kursraum für Yoga, Massagen etc., einen großen Seminarraum mit Tischen und Stühlen, eine geräumige Umkleide mit reichlich Ablagemöglichkeiten, eine kleine Küche und 2 Toiletten. Hier findet ihr Fotos von der Hebammenpraxis 37.
BAHN & BUS: Ab Düsseldorf-Hauptbahnhof erreicht ihr die Praxis mit öffentlichen Verkehrsmitteln in 10 Minuten. Die S-Bahn-Station "Völklinger Straße" für die Linien S8, S11 und S28 ist gleich um die Ecke (Ausstieg Volmerswerther Straße!) und die Straßenbahnlinien 706, 707 und 709 sowie die Buslinien 723 und 726 halten vor der Tür, Haltestelle "Bilker Kirche". Hier könnt ihr nach der besten Verbindung schauen.
DUS Airport: Den Flughafen Düsseldorf erreicht ihr mit der der S-Bahn-Linie 11 ohne Umsteigen in 20 Minuten. Die S-Bahn-Station "Völklinger Straße" ist gleich um die Ecke der Hebammenpraxis 37.
AUTO: Parken kann man in den umliegenden Straßen, im Parkhaus des Martinus-Krankenhaus, 5 Min. zu Fuß oder im Parkhaus Bilk-Arcaden ca. 10 Minuten zu Fuß. Kostenlos parken kann man an der Handwerkskammer am Georg-Schulhoff-Platz, von da aus sind es auch ca. 10 Minuten zu Fuß oder zwei Stationen mit der Straßenbahn. Viel Platz bietet der kostenlose Park & Ride Parkplatz am Südfriedhof. Von da aus sind es drei Stationen mit der Straßenbahn. Mit dem Kurzstrecken-Tarif von nur 1,70 Euro kommt ihr bequem bis vor die Praxis-Tür, ab da könnt ihr das Herz von Düsseldorf zu Fuß erkunden.
WoMo: Direkt am Rhein gibt es einen Wohnmobil-Stellplatz, von da aus läuft man etwa 30 Minuten zur Praxis.
Herzlich willkommen!
Hosted by: Judith Kulesza, judith@hebammenpraxis37.de
Advanced Offerings: The Spinning Babies® Workshop is required before taking any further trainings, such as Spinning Babies® Certified Parent Educator Training or Spinning Babies® Aware Practitioner Workshop.
See SpinningBabies.com for more information on Spinning Babies®.
Interested in bringing Spinning Babies® to your city?  Contact one of our Spinning Babies® Approved Trainers or read about hosting a Spinning Babies® Workshop.
Terms of Use: This workshop does not provide a certification in Spinning Babies® only a document of attendance. Participants will not be able to use the name Spinning Babies® to describe their services, such as offering Spinning Babies®, sessions, or saying "trained in Spinning Babies" after registering for or attending this workshop. Participants may use concepts and techniques introduced in the workshop in the participant's practices. Further training is available for eligible participants which does lead towards a contractual relationship for listing or certification and use of Spinning Babies® brand and name.