Falmouth, MA – Labor and Birth with Spinning Babies® w/ Lorenza Holt – June 5, 2019
June 5, 2019 @ 09:00

-

18:00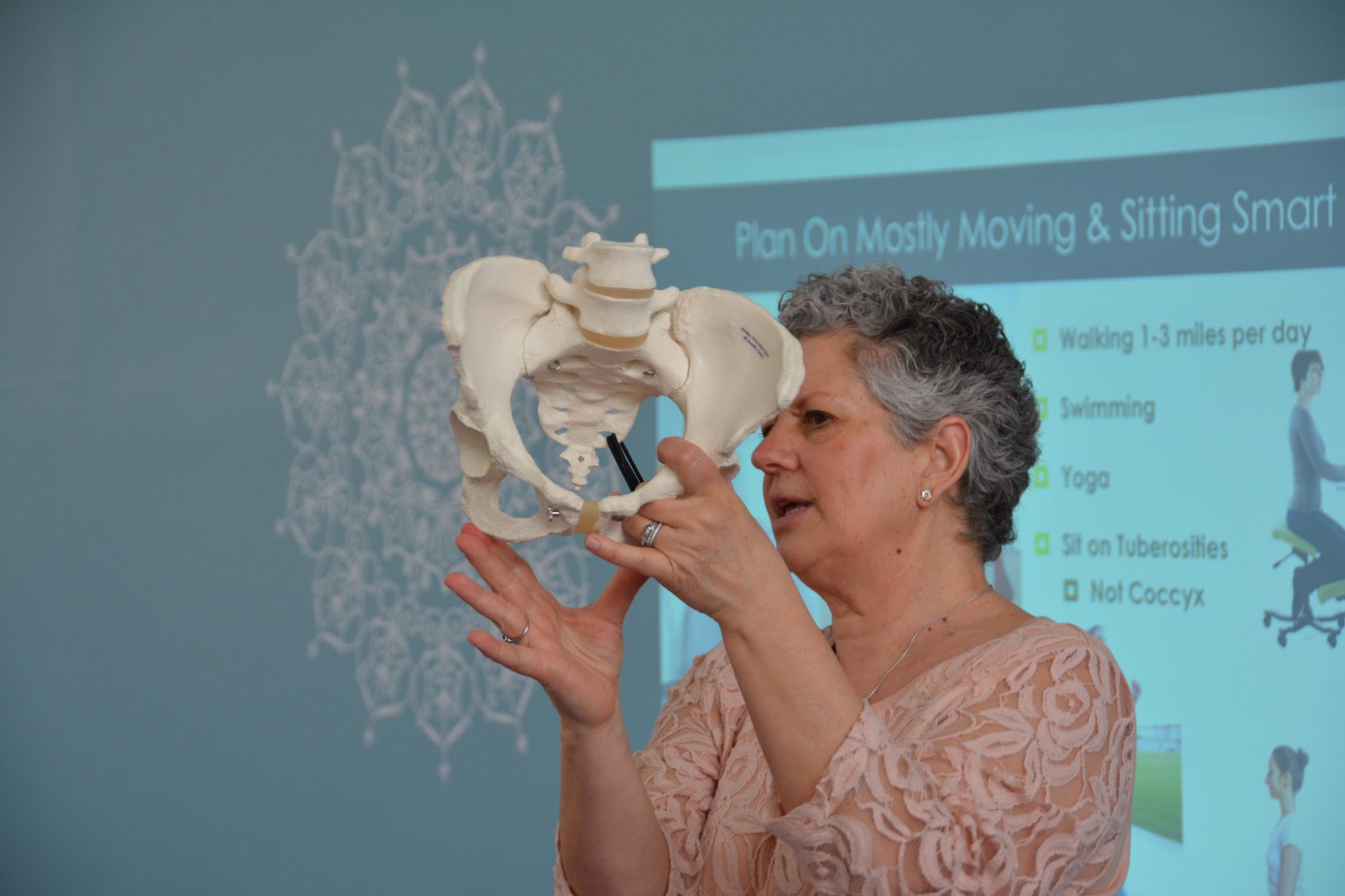 Labor and Birth With Spinning Babies® – Lorenza Holt, Spinning Babies Approved Trainer, MPH, BDT (DONA), BCCE, SpB Approved Trainer
Hosted by Falmouth Hospital, organized by Nancy Ghossein, RN.
This workshop is specific for L&D nurses, midwives, obstetricians, family medicine doctors, and doulas who work with birthing families during the intrapartum period. This workshop will focus on how to apply the Spinning Babies approach in the L&D setting. Please note this workshop will not focus on the ways we can work with birthing families during the months of pregnancy.
The Three Principles of Spinning Babies are: Balance, Gravity and Movement.
Learn how to encourage and support laboring parents having easier labors by using the Spinning Babies approach.
Spinning Babies promotes better fetal positioning during pregnancy and labor by using techniques that help soften and balance the pelvic ligaments and muscles that support the pregnant uterus and pelvic floor. We relate pelvic alignment and mobility to an easier and shorter birth.
Spinning Babies gives your work greater success by teaching you specific balancing techniques and encourages you to define labor progress through the assessment of fetal position and station, rather than dilation. You will learn to know when to do what- and why – to help baby engage, descend and rotate through the pelvis and pelvic floor at the time of labor and birth. You will practice techniques and an approach to solutions for when labor stalls due to lack of engagement, a cervical lip or transverse arrest.
Spinning Babies will inspire a new paradigm for labor support
We will review:
The anatomy and physiology of the soft tissues that support the pregnant uterus and its pelvic structures
Tools available to you to help assess fetal position and station
The effects of an occiput posterior labor
Interpreting a labor pattern when labor is not progressing
What techniques can you apply to ease labor progress through the three levels of the pelvis
REFUND POLICY
Refunds up to two weeks before the workshop. Doulas and midwives who are called to a birth and notify Lorenza by email at lorenzaholt@gmail.com by the start of the day of a workshop will receive a refund, less a $40 fee. Sending in a substitute is acceptable,  just notify Lorenza of the change so we can properly register your substitute.
Lorenza Holt, MPH, SpBAT, BDT(DONA)
Lorenza Holt is a Spinning Babies® Approved Trainer and approved birth doula trainer with DONA International. She comes to this workshop with more than 20 years of experience as a childbirth educator, birth doula, and trainer in a variety of women's health topics.
OTHER IMPORTANT DETAILS:
Nancy Ghossein, RN at Falmouth Hospital is the host and organizer of this workshop. To contact her for further detials please email nghossein@capecodhealth.org or call 508-457-3630
For directions and parking instructions, please serch:  100 Ter Heun Dr, Falmouth, MA 02540.
Burnwell Conference Room is closest to Faxon Entrance at Falmouth Hospital.
Registration will be from 8:30 to 9:00 am. Please arrive no later than 8:45 am.  We will ask that you complete a pre-training assessment that will talke a few minutes to complete.
A continental breakfast will be served. Lunch will be provided by Falmouth Hospital at around 1 PM. It will a 1 hour break.
Course is 9:00 AM to 6:00 PM
Wear comfortable clothing as we will be practicing exercises on the floor and on beds
If you have these items, please bring them: yoga mat, pillow, birthing ball and a rebozo or long shawl. We will use these items during the practice of the techniques.  We will have a pump.
***If you own a massage table and can bring it, please, let us know. It may help with a better flow when practicing the techniques. We just ask you please contact the organizer so we can coordinate with you. Thank you!
**ACNM, RN, and DONA CEUs will be provided. Please be ready to provide your professional license or certification numbers at the time of workshop.  You must have your license number at the time of the workshop!!!
For additional course enrichment:
Watch Strolling Under the Skin, work from Dr. Giumberteau, about how fascia in the human body works.  https://www.youtube.com/watch?v=eW0lvOVKDxE
Maximum group size: 36 participants.