Firenze, Italia – 3 giorni Spinning Babies® w/ Anna Maria – 7-9 Set, 2020
September 7, 2020 @ 09:00

-

September 9, 2020 @ 17:00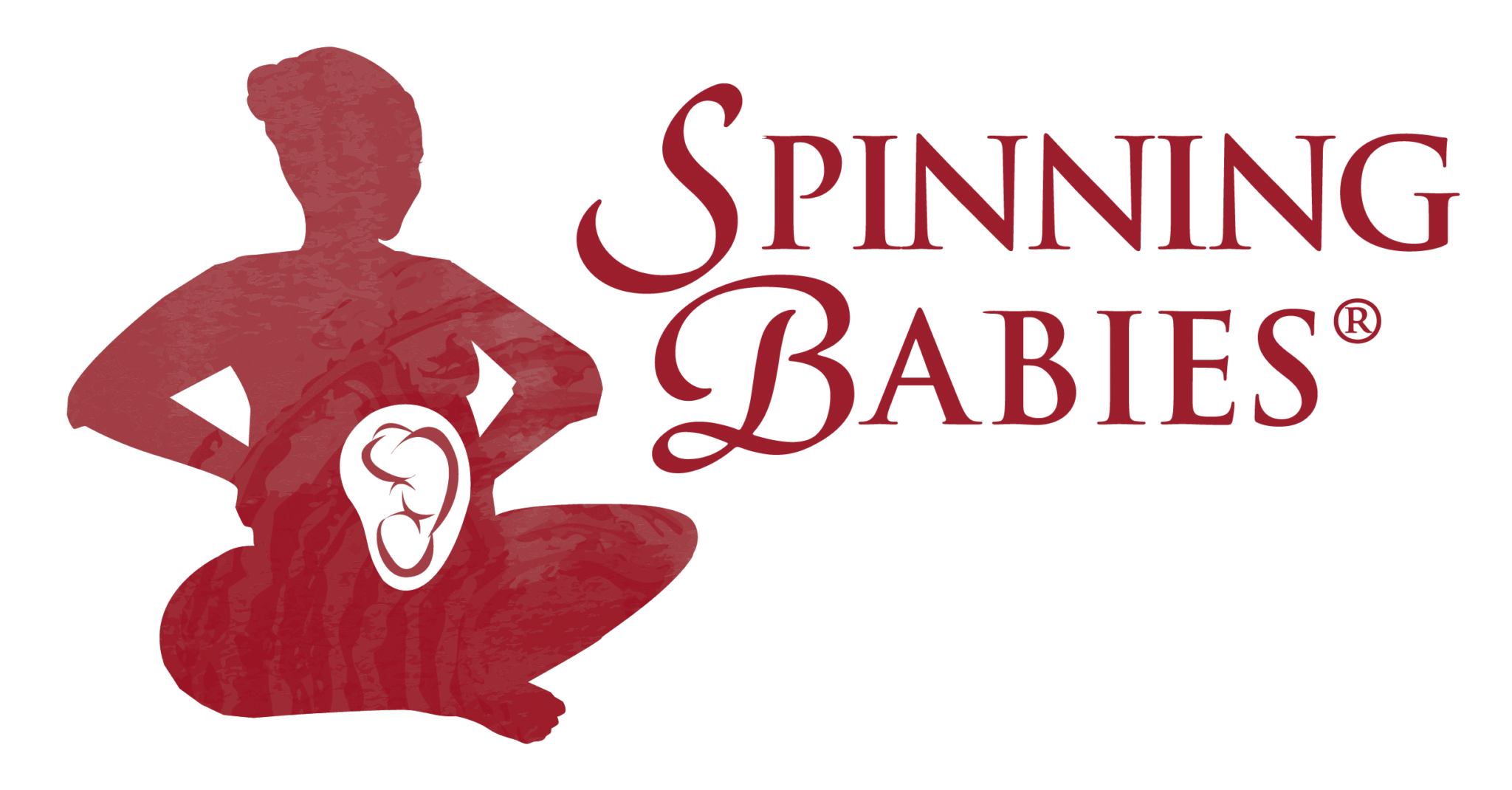 Workshop Spinning Babies® in italiano
Workshop Spinning Babies® in italiano
Condotta da Anna Maria Rossetti, ostetrica e Approved Spinning Babies ® Trainer. Questo sarà il primo corso Spinning Babies che terrò come Approved Trainer e il primo corso Spinning Babies in italiano per le professioniste italiane!
Un corso teorico e pratico di 23 ore per operatori della nascita.
Descrizione: Spinning Babies® è un nuovo approccio all'assistenza alla Nascita umana che cambia il paradigma di osservazione clinica: si discosta dalla prospettiva comune all'assistenza cervicocentrica in travaglio, per la quale siamo abituati a chiederci "quanto è dilatata la cervice?", per porre una nuova domanda: "dov'è il bambino?".
Questo approccio esplora nuove soluzioni per la risoluzione dei travagli lunghi e / o con rotazione posteriore dell'occipite fetale, per la distocia dinamica e meccanica e anche per il dolore durante il travaglio. Il fondamento è che la posizione del bambino rifletta lo spazio disponibile. Questa nuova comprensione del travaglio umano ribalta il modo in cui aiutiamo un travaglio difficoltoso, dandoci strumenti per guardare la clinica con nuovi occhi.
Partendo dalla conoscenza dei muscoli pelvici, dalle tecniche di allungamento muscolare e dalle tecniche miofasciali in travaglio, ci possiamo rendere conto che il malposizionamento fetale non è necessariamente la causa di una distocia bensì un valido indizio che ci guida verso il tipo di intervento necessario per il livello della pelvi interessato dalla distocia. L'approccio Spinning Babies® è un facilitatore e si interessa anche di prevenzione e di creare cultura non solo tra i professionisti.
Spinning Babies® vuole che tutti i genitori abbiano accesso alle informazioni per avere più conforto in gravidanza e facilità nella nascita.
Programma dettagliato
7 Settembre: 9:00-13:00 e 14:00 – 18:00
8 Settembre: 9:00-13:00 e 14:00 – 18:00
9 Settembre: 9:00-13:00 e 14:00 -17:00
Cosa impareremo:
Basi anatomiche e concettuali
Spinning Babies® in Gravidanza
Spinning Babies® in Travaglio e Parto
Obiettivi del workshop Spinning Babies®
A chi è rivolto: a ostetriche e operatori della nascita.
Il corso è teorico e pratico, portare abbigliamento comodo e adatto al lavoro a terra e sui lettini. Chi ce l'ha può portare il proprio rebozo.
Costo del corso: 600,00. Include materiale didattico. Viene rilasciato attestato di frequenza.
Quando hai partecipato a un seminario Spinning Babies® ti incoraggiamo a integrare ciò che hai imparato nel tuo lavoro con le coppie in gravidanza e al parto. Se hai partecipato a un seminario Spinning Babies® puoi utilizzare le cose che hai imparato, ma non puoi utilizzare le disposizioni e il nome del marchio Spinning Babies® per promuovere i tuoi servizi professionali/aziendali. La certificazione di partecipazione non è una certificazione in Spinning Babies®.
Spinning Babies® Workshop
With Spinning Babies® Approved Trainer, Anna Maria Rossetti, This will be my very first Spinning Babies Workshop as an Approved Trainer and the very First Spinning Babies Workshop in Italian for italian professionals!
This course introduces the Spinning Babies® approach to pregnancy comfort, labor progress and easier birth. Participants learn fresh solutions for long and/or posterior labor, labor dystocia and labor pain. Spinning Babies presents a new perspective on the anatomy of fetal positioning and birth, and applies stretch and jiggle techniques for body balancing. Spinning Babies® Balance, Gravity and Movement℠
After this workshop you will be able to:
Demonstrate fetal movement of rotation and descent
Explain how uterosacral ligaments may influence fetal position
Design a daily pregnancy protocol (activity routine) for pregnant people to follow
Differentiate a progressing from a non-progressing labor
Apply a maternal position to increase each diameter of each level of the pelvis (inlet, mid, outlet).
And much, much more!
Who may attend? We welcome all professionals who serve people in their pregnancy and birth. Ideal for: midwives, nurses, nurse practitioners, doulas and childbirth educators. Also attended by obstetricians, family medicine doctors, prenatal yoga instructors, chiropractors, acupuncturists, massage therapists, perinatal case managers, and community health workers. It is recommended for people new to Spinning Babies®️, as well as those practiced in it for years.
Schedule
September 7: 9:00am-1:00pm & 2:00pm – 6:00pm
September 8: 9:00am-1:00pm & 2:00pm – 6:00pm
September 9: 9:00am-1:00pm & 2:00pm – 5:00pm
The course is theoretical and practical, wear comfortable and suitable clothing for a full range of activity on the ground and in groups. Those who have it can bring their own rebozo.
About the Trainer: 
Anna Maria Rossetti is an independent midwife, international lecturer, author and Director of the post graduate School of Midwifery Art set in Florence, Italy.
Anna Maria works internationally offering lectures and workshops on the theoretical and practical aspects of PsychoNeuroEndocrinePhysiology (PNEP) applied to pregnancy and childbirth. Anna Maria has a Master Degree in Posturology and Manual Therapies and in Continuity of Care in Midwifery and teaches manual treatments to treat stress during pregnancy, during labour with a special attention to the acknowledgment of the autonomous nervous system during difficult labours and births. Anna Maria is experienced in treating perineal and abdominal childbirth related scars, both under the physical and symbolic, emotional aspects. She has co-authored books targeting Universities about PNEP in pregnancy and childbirth and she is author of many articles as partner with the Editorial Board SEAO (Florence, Italy). Her goal is to bring peace back on birth, putting together midwives, doctors, doulas, with new knowledge about physiology and giving strength and recognition to women's knowledge in their sexual passages.
When you have attended a Spinning Babies® seminar we encourage you to integrate what you have learned into your work with pregnant and childbirth couples. If you have attended a Spinning Babies® seminar you can use the things you have learned, but you cannot use the provisions and the name of the Spinning Babies® brand to promote your professional / business services. Participation certification is not a Spinning Babies® certification.
Advanced Offerings: The Spinning Babies® Workshop is required before taking any further trainings, such as Spinning Babies® Certified Parent Educator Training or Spinning Babies® Aware Practitioner Workshop.
See SpinningBabies.com for more information on Spinning Babies®.
Interested in bringing Spinning Babies® to your city?  Contact one of our Spinning Babies® Approved Trainers or read about hosting a Spinning Babies® Workshop.