Geelong, VIC, Australia – Spinning Babies® Workshop w/ Fiona Hallinan
October 1, 2019 @ 8:30 AM

-

5:00 PM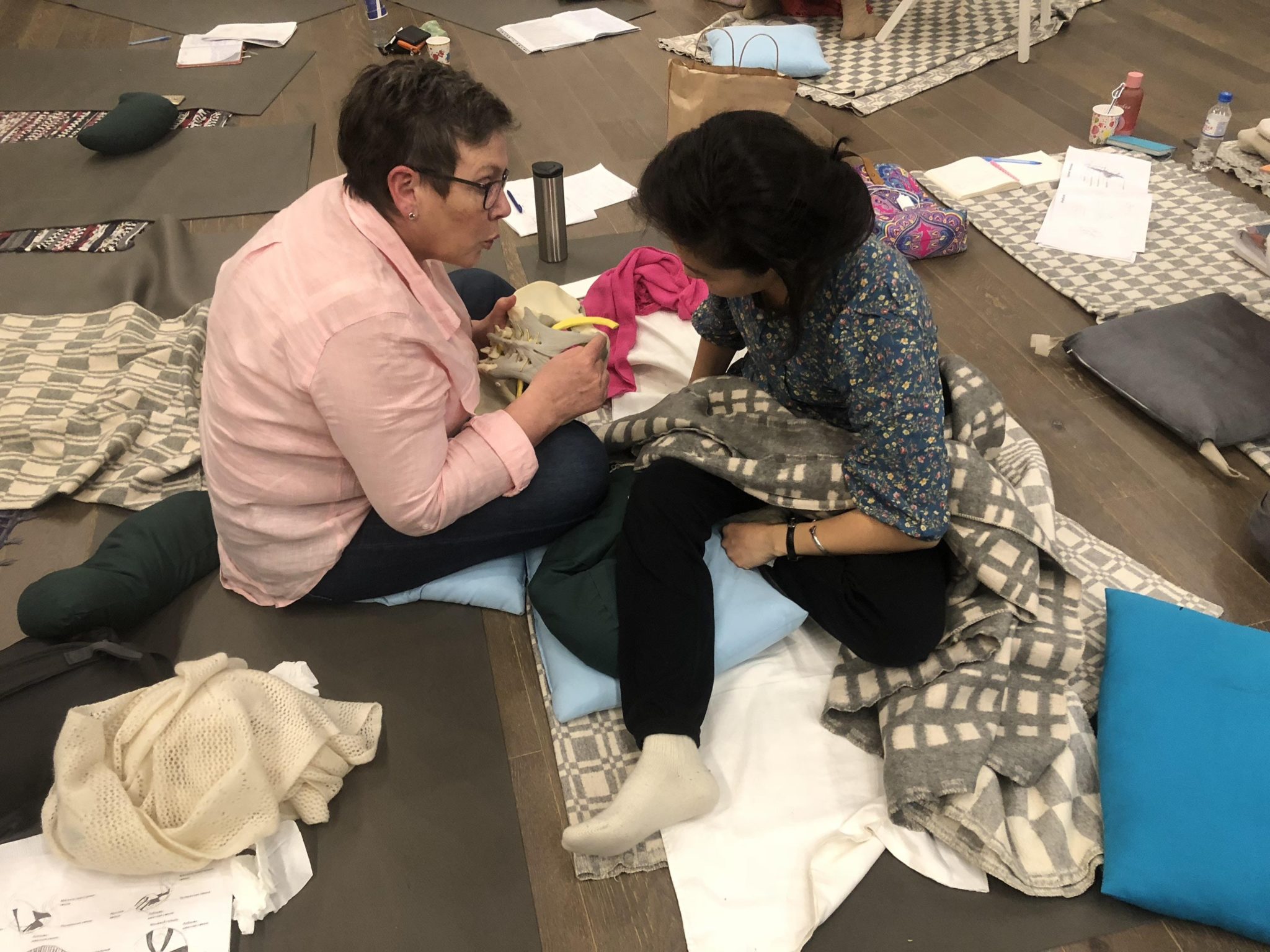 Spinning Babies® Workshop
Spinning Babies is a physiological approach to birth that helps to optimise the alignment of the mother's and baby's bodies to each other – in pregnancy and birth.
The Three Principles of Spinning Babies are Balance, Gravity and Movement. 
The workshop will be filled with easy-to-integrate information and hands-on practice. By the end of the workshop participants will feel confident in how to apply the Spinning Babies® approach, so that they can better help birthing families in the community or in clinical and hospital settings.
This workshop brings a fresh understanding of the anatomy and physiology of birth.
We learn about the varied ways the baby can navigate through the bony pelvis, and the influential role of the soft tissues of the pelvis – how their condition and alignment can impact pregnancy, labour and birth. 
Beginning in pregnancy, the Spinning Babies approach helps promote better positioning of the baby through a series of daily activities and techniques that encourage body awareness, greater flexibility and range of motion. Spinning Babies Daily Essentials' care helps ease discomforts and protect, balance, stabilise and strengthen body structure in preparation for birth.
Spinning Babies has techniques that are applied during birth.  Knowing and practising the techniques will enable you to support the birthing woman and baby in ways that are appropriate to the stage of labour and the level of the baby's descent through the pelvis. 
Learn how the 3 Sisters of Balance can help the baby better engage in the pelvis, complete rotation through the mid pelvis, or emerge from a restricted outlet.  
Spinning Babies gives you more tools to address that painful and frustrating labour that is not progressing.
Spinning Babies encourages physiology before forceto support the movement of the baby through the pelvic levels, all to avoid medical intervention and/or a surgical birth. 
Fiona is nurse, midwife, birth educator and bodyworker who has worked with families and their babies for 30 years. Interwoven throughout her midwifery practice has been an involvement in midwifery education and the teaching of Birthwork workshops. The focus of all birth related teaching is on the dynamic pelvis and how to make space for the baby. Fiona's drive to teach is fueled by a desire to see childbearing women hold birth knowledge and the eradication of birth trauma to mother and child.
REGISTRATION:
We will start promptly at 8.30am!!! Registration will be from 8.00am. 
VENUE:
HERB L2, TR 1 & 2
The University Hospital Geelong
272-322 Ryrie Street
Geelong Vic 3220
HOSTS & ORGANISERS CONTACT DETAILS:
Linda Barber lindabar@barwonhealth.org.au  Mobile:  0448888746
Fiona Hallinan rubyfh@gmail.com   Mobile: 0425760888
GROUP SIZE:       
 Maximum 30 participants.
FOOD:
Morning and afternoon tea will be provided. BYO lunch or buy locally. The lunch break is for 1 hour.
CLOTHING:
Wear easy loose comfortable clothing as we will be practicing exercises on massage tables. No jeans please! It is difficult to feel anatomical landmarks through tight or thick clothing.
EXTRAS:
If you own a yoga mat, rebozo/long shawl then please bring them with you, as well as a cushion/pillow.
If you own a massage table and are happy to bring it with you, please contact Fiona at rubyfh@gmail.com
REFUND POLICY:
Refunds will be given up to two weeks before the workshop. Doulas and midwives who are called to a birth and notify us (phone or email) by 7am the day of a workshop will receive a refund or they can send a substitute participant.
---
Advanced Offerings: The Spinning Babies® Workshop is required before taking any further trainings, such as Spinning Babies® Certified Parent Educator Training or Spinning Babies® Aware Practitioner Workshop. 
See SpinningBabies.com for more information on Spinning Babies.
Interested in bringing Spinning Babies to your city?  See the current list of Provisional and Approved Trainers on our Spinning Babies website or request a workshop with this form.