Gilbert, AZ – Spinning Babies® Integration Workshop w/ Tammy – Jan 14, 2023
January 14, 2023 @ 9:00 AM

-

5:00 PM

$225.00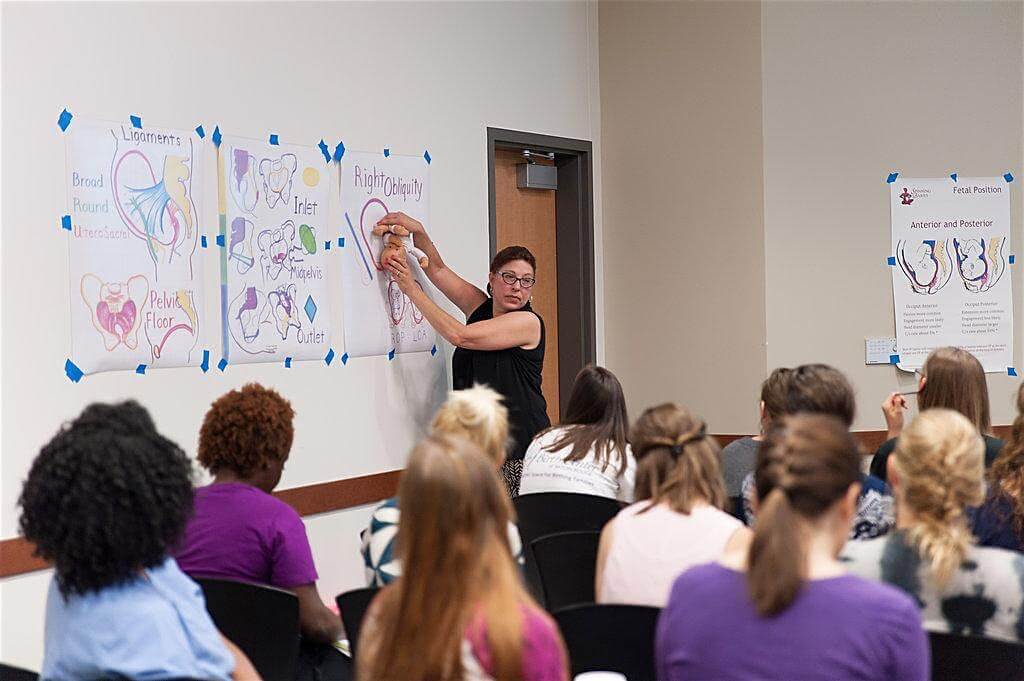 Spinning Babies® Integration Workshop
Spinning Babies® Integration Workshop
You took a Spinning Babies® Workshop. You've used our approach at births. You are seeing better outcomes… except in those mysterious cases. Come explore these exceptions in this in-depth workshop. This workshop is reserved for providers and birth workers who have taken the Spinning Babies® Workshop.*
You want a deeper dive to
Jiggle your way into your parasympathetics
Spinning Babies didn't work!? What else can you do?
Explore case study illustrations
Assess "Where's Baby" with more insights into the Three Levels of the Pelvis. Gain solid protocols to help you fine tune physiological solutions. Build community and have fun while you deepen your Spinning Babies® skill set.
Who may attend? This workshop presents advanced integration of the material covered in our full day (or 2-day) Spinning Babies® Workshop. We are continuing a conversation and study of a specific set of knowledge and protocols.
Prior attendance in a Spinning Babies® Workshop is required. You will need to be using our approach in your practice before arriving for the Integration Workshop.
Hosted by: Donna Barisich, donnabarisich@gmail.com
Stacie Worswick, stacieworswick@hotmail.com
Lunch Break:  We will take a 60 minute break mid-day.  Bring a lunch or go out with new friends.
Scholarships are available for qualifying birth workers from identified communities where birth disparities adversely affect mother and infant health outcomes. These are open to those that are actively attending births, and local to the community where the workshop is taking place.  Please contact  TammyRyan@SpinningBabies.com to inquire about scholarship opportunities.
Cancellation Policy:  Refunds available for those who are attending births when they email the trainer, TammyRyan@Spinningbabies.com before 7am the day of the workshop.
Participants are responsible for their own travel, accommodations, and related expenses and Spinning Babies® is unable to refund these expenses.
About the Trainer: Tammy Ryan has been attending births since 2002. She is a past doula trainer, childbirth educator, midwifery assistant and one of 15 trainers world wide for Spinning Babies®. Tammy has sat on the DONA International board of directors plus several other boards. She started working Internationally in 2008 when she went to DR Congo to train life saving skills in childbirth according to the World Health Organization. She has served in Haiti, Rwanda, Burundi, Tanzania, Kenya, Korea, Japan, India, Israel & Brazil. Tammy has presented childbirth information on several venues including international conferences, TV, radio, universities and to the Ministry of Health. She has been published in the quarterly International Doula and on several blogs. Tammy teaches When Survivors Give Birth as a way to help survivors and birth workers. Tammy has experienced first hand the barriers women face worldwide in getting adequate care in childbirth and postpartum.
Advanced Offerings: The Spinning Babies® Workshop is required before taking any further trainings, such as Spinning Babies® Certified Parent Educator Training or Spinning Babies® Aware Practitioner Workshop.
See SpinningBabies.com for more information on Spinning Babies.
Interested in bringing Spinning Babies to your city?  See the current list of Provisional and Approved Trainers on our Spinning Babies website or request a workshop with this form.
Terms of Use: This workshop does not provide a certification in Spinning Babies® only a document of attendance. Participants will not be able to use the name Spinning Babies® to describe their services, such as offering Spinning Babies®, sessions, or saying "trained in Spinning Babies" after registering for or attending this workshop. Participants may use concepts and techniques introduced in the workshop in the participant's practices. Further training is available for eligible participants which does lead towards a contractual relationship for listing or certification and use of Spinning Babies® brand and name.