Kerrville, TX – Spinning Babies® Workshop w/ Rhea Williams – Dec 14, 2019
December 14, 2019 @ 9:00 am

-

5:00 pm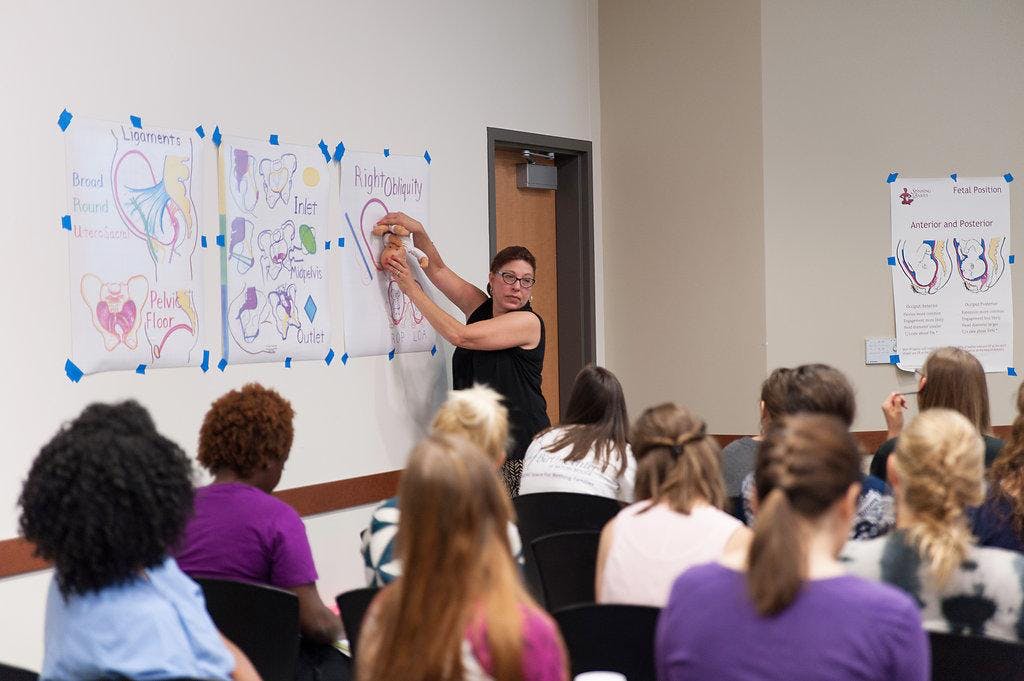 Spinning Babies® Workshop!
Understand the role of muscles and ligaments in preparation and progress in childbirth. Effects of posterior, solutions for transverse lie, and labor patterns when baby needs to rotate in the pelvis. Reduce unnecessary cesareans due to lack of progress in labor. Charge your practice with the new paradigm in childbirth by identifying where the baby is so you can:
*Align the uterus so baby can curl and enter the pelvis as a small, compact – and more active participant.
*Release tight ligaments or muscles which may pull or twist may relieve pelvic pain now or discomfort during birth.
*Open the pelvis to let baby move down during the birth process
Workshop is open to:
Childbirth Educators
Doulas
Midwives
Labor & Delivery Nurses
Physicians
Any practitioner working with pregnant/ laboring moms (Body Workers)
CEU's:
This workshop has been approved for 7 advanced Doula Training contact hours, 7 contact hours.
Cost:
$185 until Nov 15, then $225 Regular price. Cash at the door $250.
Local Host:
Marina Hoffman, mhoffman@petersonhealth.com
Details:
Lunch Break from 12:30-1:30 pm
Please bring a pillow. If you have a yoga mat and/or a rebozo please bring those also.
We will work in pairs so if you don't have the above we will put you with someone who does.
Babies in arms welcome.
Cancellation Policy:
100% if you miss for a birth, if I am contacted by 7am the day of the workshop
Email Approved Trainer Rhea Williams, RheaWilliams@SpinningBabies.com
About the Trainer: Rhea Williams is a CNM providing care to women in a variety of settings since 2013. She enjoys providing care and support to women with a holistic and integrative approach. She found her path to midwifery through the empowerment she felt during her pregnancies under the care of midwives. Rhea also focuses on nutritional therapy for treating common medical conditions.