Madison, WI – 3 Topics Spinning Babies® w/ Gail Tully – Nov. 11-12, 2019
November 11, 2019 @ 09:00

-

November 12, 2019 @ 17:00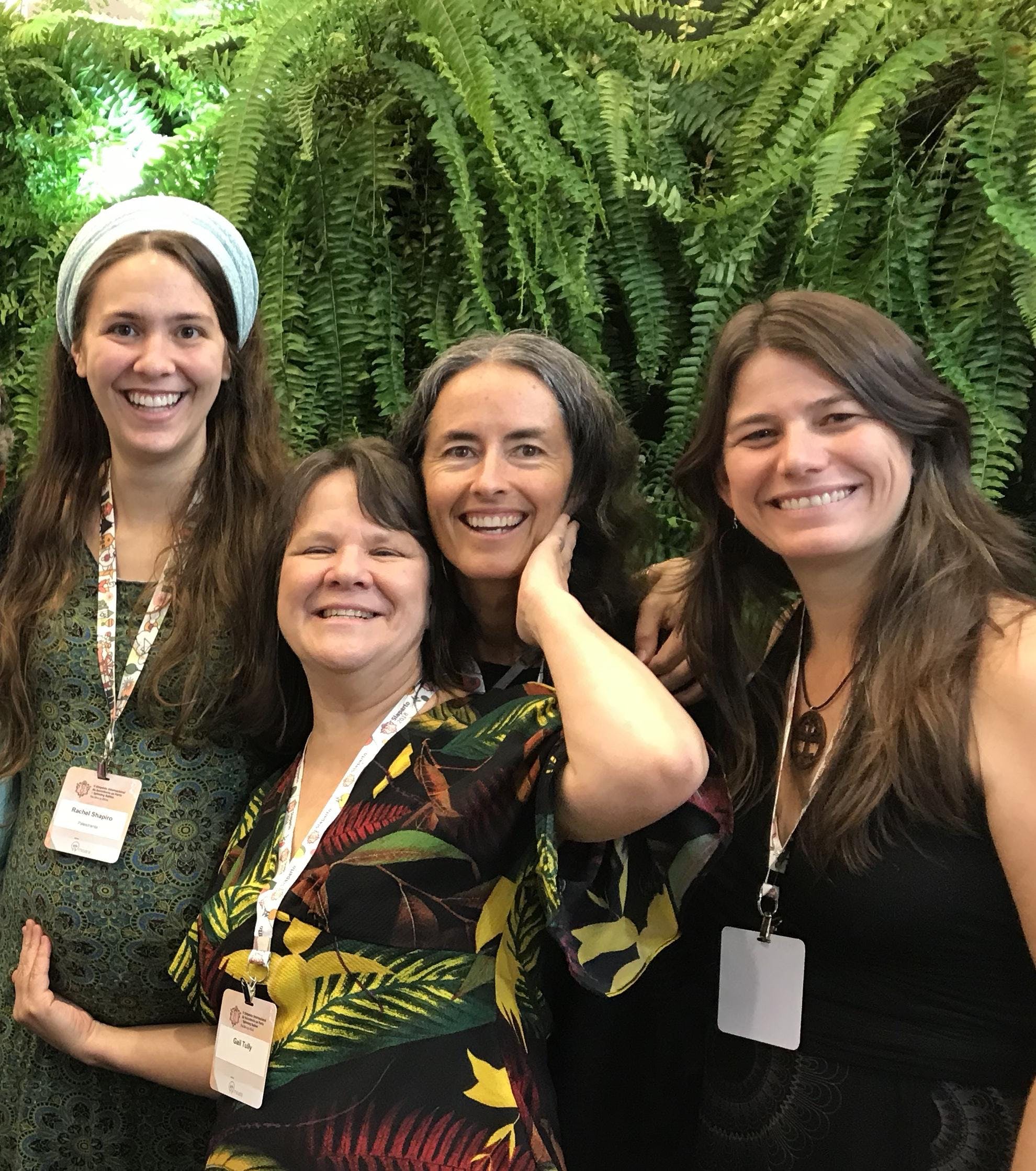 Spinning Babies® Workshop and Resolving Shoulder Dystocia and Breech Basics – Two days, Monday and Tuesday
Gail Tully offers a special two-day series of her three main workshops.
Register for Monday's Spinning Babies® Workshop ($175)
OR Tuesday's Resolving Shoulder Dystocia and Breech Basics Workshop ($150)
OR Both! ($325*)

*Providers who attend the Breech Conference in Madison the previous weekend (Nov. 9-10) will be given a $50 discount on the 2-day ticket, after registration. Contact info@SpinningBabies.com to request your discount.
American College of Obstetricians and Gynecologists (ACOG) has called for different approaches to reduce the high cesarean rate. Spinning Babies is the fastest rising approach to meet such this particular childbirth crisis. Traditional wisdom meets modern research. "Relearn" physiology to reduce dependence on surgical birth.
Day One – Spinning Babies® Workshop
Who may attend: This workshop is open to all professionals who serve people during pregnancy and birth. Specialties may include: midwives, nurses, doctors, childbirth educators, doulas, prenatal yoga instructors, chiropractors, massage therapists, fascial therapy practitioners, and community health workers.
Spot a long labor before it begins (giving you an opportunity to shorten labor!)
Compare anterior and posterior fetal positions, flexion and engagement to an actual CPD
Recognize a stall in labor progress quickly and resolve it gently, whether baby rotates or not
Practice our "Three Sisters of Balance®" to add body balance to pregnancy and birth
Your hands know things that aren't in the books, come feel validated by this curriculum.
Day Two – Resolving Shoulder Dystocia and Breech Basics
Who may attend: midwives, doctors, nurses, and active apprentices
Now that you know the levels of the pelvis, learn how to resolve 5 types of shoulder dystocia and breech obstruction at 3 levels of the pelvis. Understand when a technique works and why so you aren't stuck trying McRobert's Maneuver for an outlet dystocia. Your hands have taught you more than the books about shoulder dystocia, now you get validation for what to do when. When babies are fancy – but stuck – this day will give you the understanding of where they're stuck and where to find the room in that area!
Sign-in opens 20 minutes prior to start of workshop. Please arrive 10 minutes before the workshop begins.
What to bring: Bring a doll and a pelvis if you have one. Bring a doll if that is all you have. Bring a massage table if you have one for day one. Wear clothes to get on the floor and wear stretchy pants without back pockets or metal bits. Bring a pillow and a yoga mat, or a birth ball. Don't buy a new one just for this workshop. if you have one. We'll make due if we need to, and have abundance if we get to!
What's Included: Print versions of Spinning Babies® Quick Guide, Breech Birth Quick Reference, Handouts with two days of Spinning Babies® based view on fetal positioning and rotation-rich training on shoulder dystocia and breech obstruction solutions.
CEUs: Spinning Babies Workshop: American College of Nurse Midwifery (ACNM) has awarded this course with 13 CEs. 7 CEs for the Spinning Babies® Workshop day, and 6 CEs for the Breech Basics and Resolving Shoulder Dystocia day.
Due to the challenge of getting continuing education points to rural midwives, we are pleased to offer this course to midwives seeking Bridge Certification and their colleagues. Active apprentices can register with their preceptors. This workshop is fulfilling the Phase 3 qualifier for NARM.

Nice to know: Bring a lunch or go out with new friends. Lunch begins 3.5 hours after our start time and lasts at least 60 minutes.
If you are a birth professional in your final month of pregnancy you may inquire about being our class model.
Bring a massage table if you have one and leave your card at our welcome table.
Babies in arms (4 months and under) are welcome.
No video or recording permitted. Seek photo permission.
Course materials will be available online after the workshop, including videos and slideshows, for participants on the sign-in sheet with valid email addresses.
Praise for Spinning Babies
"You're ahead of your time." – Penny Simkin, Birth author and speaker
"Twenty minutes later she pushed her 4.4kg baby out." – Nina Cadman, Australian Midwife
"The doctor and nurse were shocked and the parents overjoyed." – Katinna Alger, Doula
"May you find courage and nourishment wherever you go, and the excitement of being a birth pioneer. Thank you for all you do." – Colleen Stadlwieser, Authentic Heart Listening Doula Services
Cancellation Policy: 100% refund will be given if you need to cancel due to attending a birth. All birth-related cancellations must be submitted in writing via email to Gail before the workshop begins. No show, no call: no refund. Reach Gail at info@spinningbabies.com. If you need to cancel for other reasons, a fee may be charged.
Speakers: Gail Tully is a midwife (CPM) from Minneapolis, Minnesota, USA. Author of The Belly Mapping Workbook and Resolving Shoulder Dystocia DVD. Penny Simkin and Ruth Ancheta's Labor Progress Handbook features Belly Mapping® in Chapter 3. Anne Frye's Holistic Midwifery, Vol 2, cites Gail on shoulder dystocia. Midwifery Today published Gail on Shoulder Dystocia; The basics; Belly Mapping; and Opening the Brim, Resolving Breech Obstruction. See SpinningBabies.com for more information on Gail Tully and Spinning Babies®.
Gail Tully, Creator of Spinning Babies®, invites you to join her on a journey through the pelvis. Whether the head is coming first or coming last, knowing the three levels of the pelvis is crucial to solving birth without injury. Learn the pelvis like you know your sock drawer at midnight (the lights are off and you have to find what you need without waking anyone).
Nicole Morales, CPM, joins us on Tuesday. She is a Spinning Babies® Approved Trainer, Midwifery Educator for Nizhoni Institute of Midwifery, Birthing From Within Mentor and Spinning Babies® Aware Practitioner instructor. She is the mother of a breech baby and has a wonderful blog called Breech Birth San Diego. She teaches Breech Body Balancing and is an active homebirth midwife.
Chiropractors and Pregnancy Bodyworkers may register for Breech Body Balancing with Nicole Morales, CPM, on Monday, November 11, 2019.