Maui, Hawaii – 2-Day Spinning Babies® Workshop w/ Rachel Shapiro – September 3-4, 2019
September 3, 2019 @ 09:00

-

September 4, 2019 @ 17:00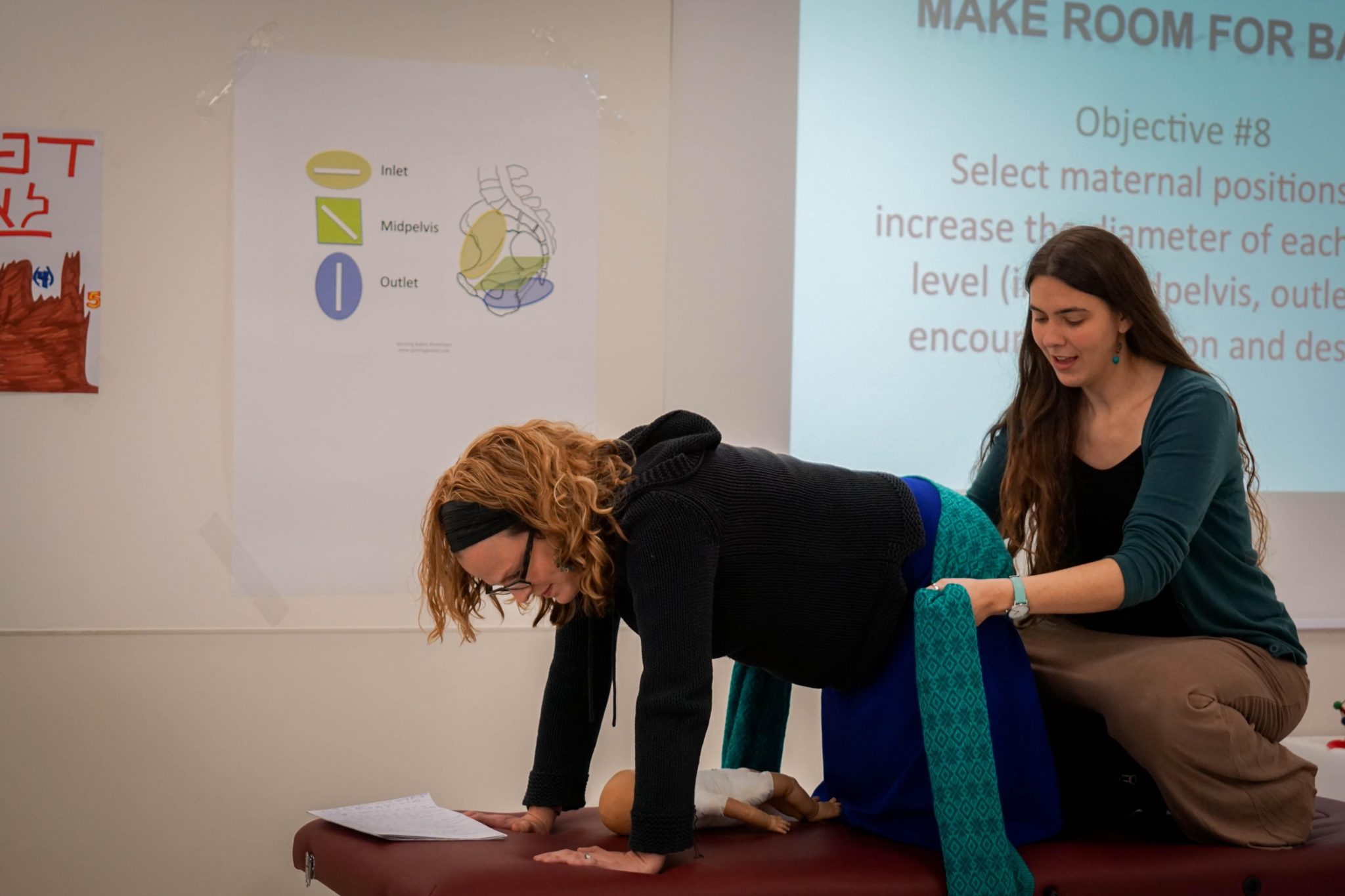 2-DAY SPINNING BABIES® WORKSHOP
Spinning Babies® is offering a reformatted workshop to provide more hands-on practice! This workshop will be two full days with techniques practiced to help people with comfort in pregnancy and ease in childbirth. This workshop is open to Doctors, Midwives, Nurses, Doulas, Childbirth Educators, Acupuncturists, Chiropractors, Birth Givers, and alternative providers who assist women in pregnancy and childbirth. It is recommended for people new to Spinning Babies, as well as those practiced in it for years. However, having a foundation of practice will greatly help in understanding these tools and how to apply them.
Learn and Relearn the anatomy and physiology that impacts fetal position and physiological wellbeing in pregnancy and birth (we explore the soft tissues of muscle, ligaments, and fascia).
Practice the "3 Sisters of Balance:" Spinning Babies' techniques to add balance to pregnancy and birth.
Explore the effects of occiput posterior presentation on the length of pregnancy and labor.
Reduce or prevent long, posterior labors during pregnancy – with demonstration on a live model.
Define and understand the difference between comfort measures and rotation techniques.
Learn a new approach to labor progress through the pelvic stations (levels).
Thoroughly explore and practice many spinning techniques for:
– The Inlet (rather than the latent phase)
– The Midpelvis (rather than the active phase)
– The Outlet (rather than Stage 2)
Identify fetal position without hands-on palpation (touch) and within the doula scope of practice with 'Belly Mapping'
FAQs
What can I bring into the event?
Please bring a notebook and pen (or equivalent) if you would like to take notes. Colored pens and markers are recommended (we request no electronic during the workshop, to help the hands on focus)
Rebozo or long scarf
Yoga mat (if you have)
Roller (yoga, pilates, etc)
Pillows for your comfort
One vegetarian (dairy okay) dish for potluck lunch each day, and snacks for yourself!
How can I contact the organizer with any questions?
Please feel free to email Rachel Shapiro at rachelshapiro@spinningbabies.com with any questions.
Local Hostess:  Sky Connelly at grow.midwifery@gmail.com with local inquiries.
What's the refund policy?
30 days notice is required for all cancellations.
About Rachel
Rachel is a licensed and certified midwife from MN, USA, practicing for many years in various settings of birth center and home birth practices. She has studied Spinning Babies for over 8 years and contributes to Spinning Babies' educational materials and DVDs, as well as projects and curriculum development. Rachel completed her BSN (and is currently completing her CNM) at Shaarei Tzedek Medical Center, and has been privileged to teach Spinning Babies to midwives, doulas and physicians in Israel and around the world. She is currently developing a hospital-based research study on Spinning Babies. Rachel has also been a certified massage therapist for over 10 years, and a prenatal and postpartum yoga teacher. She currently has a private practice for body work in Ein Karem, Jerusalem.