Minneapolis, MN – Spinning Babies® Integration w/ Gail Tully-Apr 23, 2021
April 23 @ 9:00 AM

-

6:00 PM

$220.00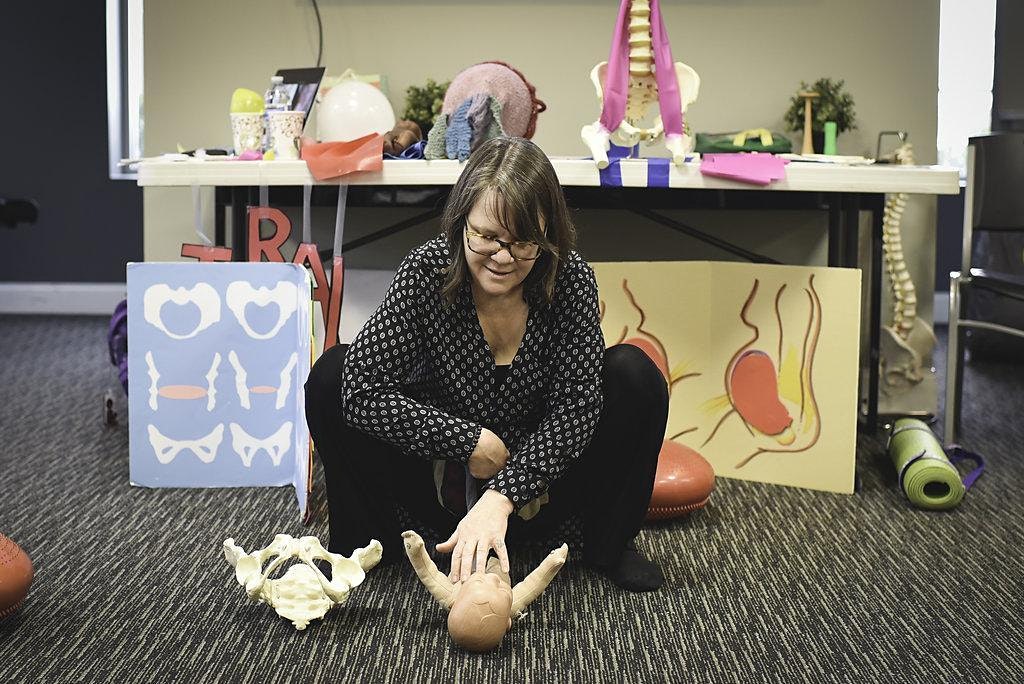 Spinning Babies® Integration Workshop
in Minneapolis, Minnesota, USA
Spinning Babies® Integration Workshop
in Minneapolis, Minnesota, USA
You took a Spinning Babies®️ Workshop. You use our approach at births. You see better outcomes… except in those mysterious cases.
Come explore the next level of understanding in this in-depth workshop. This workshop is reserved for providers and birth workers who have taken the Spinning Babies®️ Workshop.*
Assess "Where's Baby?" with more insights into the Three Levels of the Pelvis. Gain solid protocols to help fine tune physiological solutions. Build community and have fun while deepening your Spinning Babies®️ skill set.
Who may attend? This workshop helps you integrate the material covered in our full day (or 2-day) Spinning Babies®️ Workshop. Study of a specific set of knowledge and protocols.
Prior attendance in a Spinning Babies®️ Workshop is required.
Hosted by: Debby Prudhomme, debby@everyday-miracles.org
CEUs offered for this course: 8 ANCC
Details: We will take a 60-minute break at 12:30.  Bring a lunch or go out with new friends.
Babies in arms (4 months or younger) are welcome.
Everyday Miracles is located in the Waterbury Building, a big red building at the intersection of Broadway and Jackson. From turning right onto Jackson, drive past the first parking lot you see for the building and our door is on the corner of Jackson and 12th Avenue. You can find street parking on 12th Avenue or park in the parking lot off to the right of 12th Avenue.
Cancellation Policy: If someone can't make it, someone else may be able to attend. The organizer will choose someone from their list. Contact the organizer by email and copy gail@SpinningBabies.com even if you talk or text the organizer, please email so the class list is corrected.
About the Trainer: Gail Tully is a midwife (CPM) from Minneapolis, Minnesota, USA. Author of Changing Birth on Earth: The Midwife and Nurse's Guide to Using Physiology to Avoid Another Unnecessary Cesarean, The Belly Mapping Workbook and Resolving Shoulder Dystocia DVD. Penny Simkin and Ruth Ancheta's Labor Progress Handbook features Belly Mapping® in Chapter 3. Anne Frye's Holistic Midwifery, Vol 2, cites Gail on shoulder dystocia. Midwifery Today published Gail on Shoulder Dystocia; The basics; Belly Mapping; and Opening the Brim, Resolving Breech Obstruction. See SpinningBabies.com for more information on Gail Tully and Spinning Babies®.
Advanced Offerings: The Spinning Babies® Workshop is required before taking any further trainings, such as Spinning Babies® Certified Parent Educator Training or Spinning Babies® Aware Practitioner Workshop.
See SpinningBabies.com for more information on Spinning Babies®.
Interested in bringing Spinning Babies® to your city?  See the current list of Approved Trainers on our Spinning Babies® website or request a workshop with this form.