Montpellier, FR – Spinning Babies® Workshop w/ Nikki – 30 Sep-1 Oct, 2023
September 30 @ 09:00

-

October 1 @ 18:00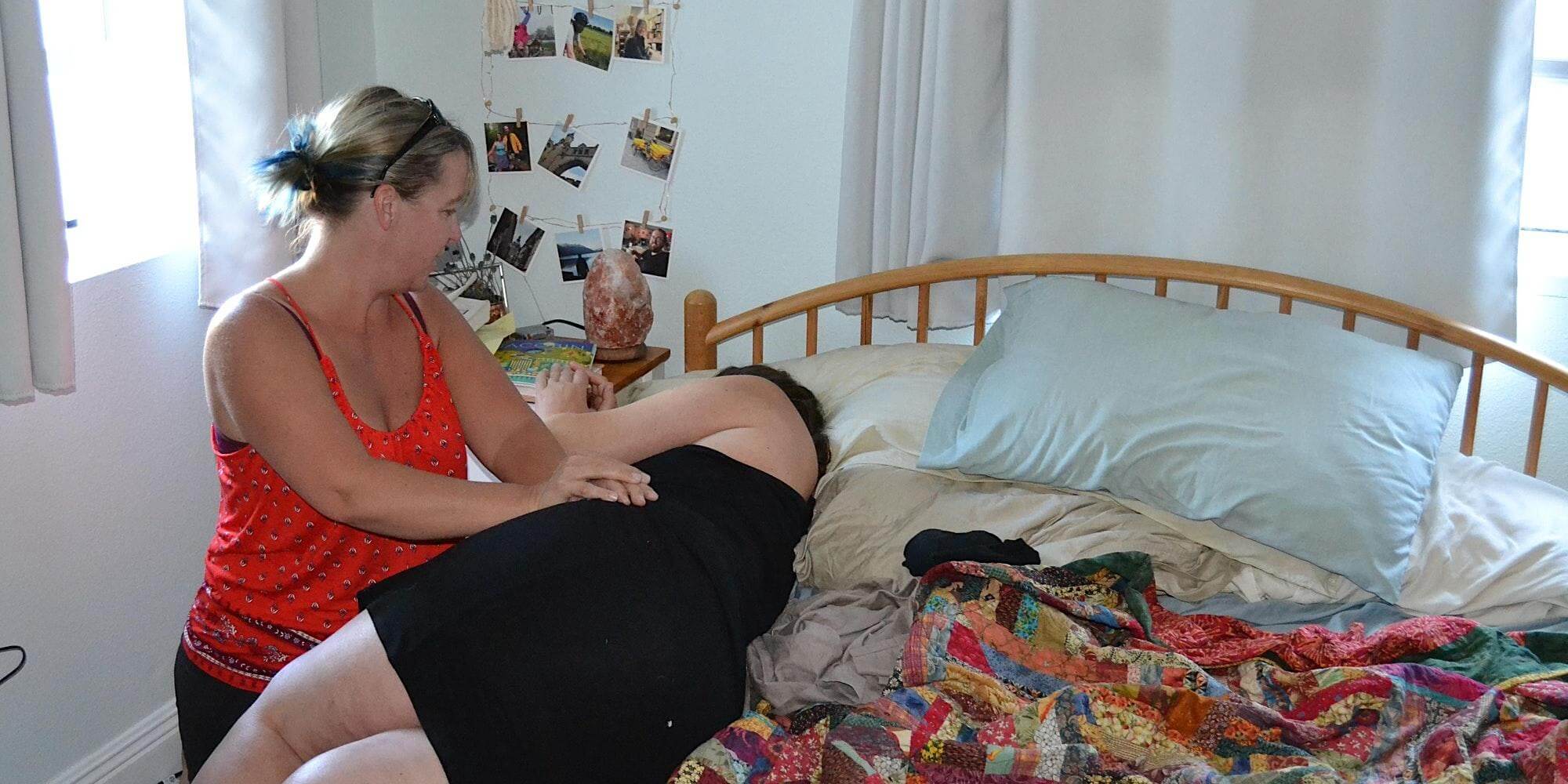 L'atélier de Spinning Babies®
L'atélier de Spinning Babies®
Cet atelier sera présenté en français.
Cette formation présente l'approche de Spinning Babies®️ pour le confort pendant la grossesse, le progrès pendant le travail pour faciliter l'accouchement.  Spinning Babies®️ pose une nouvelle question:​ ​«Où est le bébé?» Les participants apprennent des nouvelles solutions pour les travails longs et les travails postérieurs, mais également pour les dystocies et pour soulager les douleurs.
Spinning Babies®️ présente une nouvelle perspective sur l'anatomie du travail et son lien avec la position du fœtus. Découvrez pourquoi nous pensons que la position du bébé́ n'est qu'une réflexion de l'espace disponible dans le corps de la mére. Spinning Babies®️ mets en application des techniques d'étirement musculaire et les techniques myofasciales. C'est aussi simple que «faire de la place pour le bébé».
Nous nous rendons vite compte que la position fœtale n'est qu'un indice de ce qui est nécessaire et peut-être pas la cause initiale d'un travail long et compliqué. Ramener la facilité dans la naissance. Entrez dans le nouveau paradigme de la naissance qu'est Spinning Babies.
Qui devrait assister? Nous accueillons tous professionnels travaillant avec les femmes enceintes. Spécialisations comprises : doulas, infirmières, sages-femmes, obstétriciens, professionnels de la petite enfance, professionnels paramédicaux amener à accompagner des femmes enceintes. Le contenu n'est pas très technique mais demande un minimum de connaissance des stades de l'accouchement, et des positions du fœtus.
Chaque participant recevra un document de participation.
L'organisatrice: Camille Marie, Lobaluna.asso@gmail.com
Inscription: ATTENTION: Tout paiement sera effectué en dollars américains.
A l'avance: (avant le 15 septembre) : $425
Tarif régulier (à partir du 15 septembre): $460
Inclus: atelier et documentation, boissons et collation
Merci de nous faire savoir si vous avez une table à masser que nous pouvons utiliser pour l'atélier.
Nous comptons prendre un pause de repas d'une heure. Apportez à manger ou sortir manger avec des nouveaux amis.
Si vous êtes dans votre dernier mois de la grossesse, vous pouvez nous demander la possibilité d'aussi participer en tant que modèle bénévole.
Pour toutes autres questions: vous pouvez faire un email à l'organisatrice ou à la formatrice. Si vous vous enregistrez, nous supposons que vous acceptez nos conditions générales.
Nikki Zerfas, RNC-EFM, IBCLC, SpBAP, Spinning Babies®️ Approved Trainer
Nikki est formatrice approuvée par le Spinning Babies, infirmière obstétrique (spécialisée au travail et à l'accouchement pour les grossesses à haute risque), consultante en allaitement titrée IBCLC.
Nikki présente des ateliers Spinning Babies en Amérique du Nord et en Europe. Elle travaille actuellement en tant qu'infirmière à l'hôpital de l'Université de l'état de Washington à Seattle.
Son but personnel consiste à faciliter la collaboration entre toutes les disciplines autour des femmes enceintes et leurs histoires de naissance. Elle trouve une grande joie à réunir les doulas, les sages-femmes, les médecins et les travailleurs du corps pour améliorer les soins offert aux femmes et aux bébés.
Advanced Offerings: The Spinning Babies® Workshop is required before taking any further trainings, such as Spinning Babies® Certified Parent Educator Training or Spinning Babies® Aware Practitioner Workshop.
See SpinningBabies.com for more information on Spinning Babies®.
Interested in bringing Spinning Babies® to your city? Contact one of our Spinning Babies® Approved Trainers or read about hosting a Spinning Babies® Workshop.