Montpellier, France – Spinning Babies® w/Jennifer Walker-November 30th and December 1st
November 30, 2019 @ 9:00 AM

-

December 1, 2019 @ 5:30 PM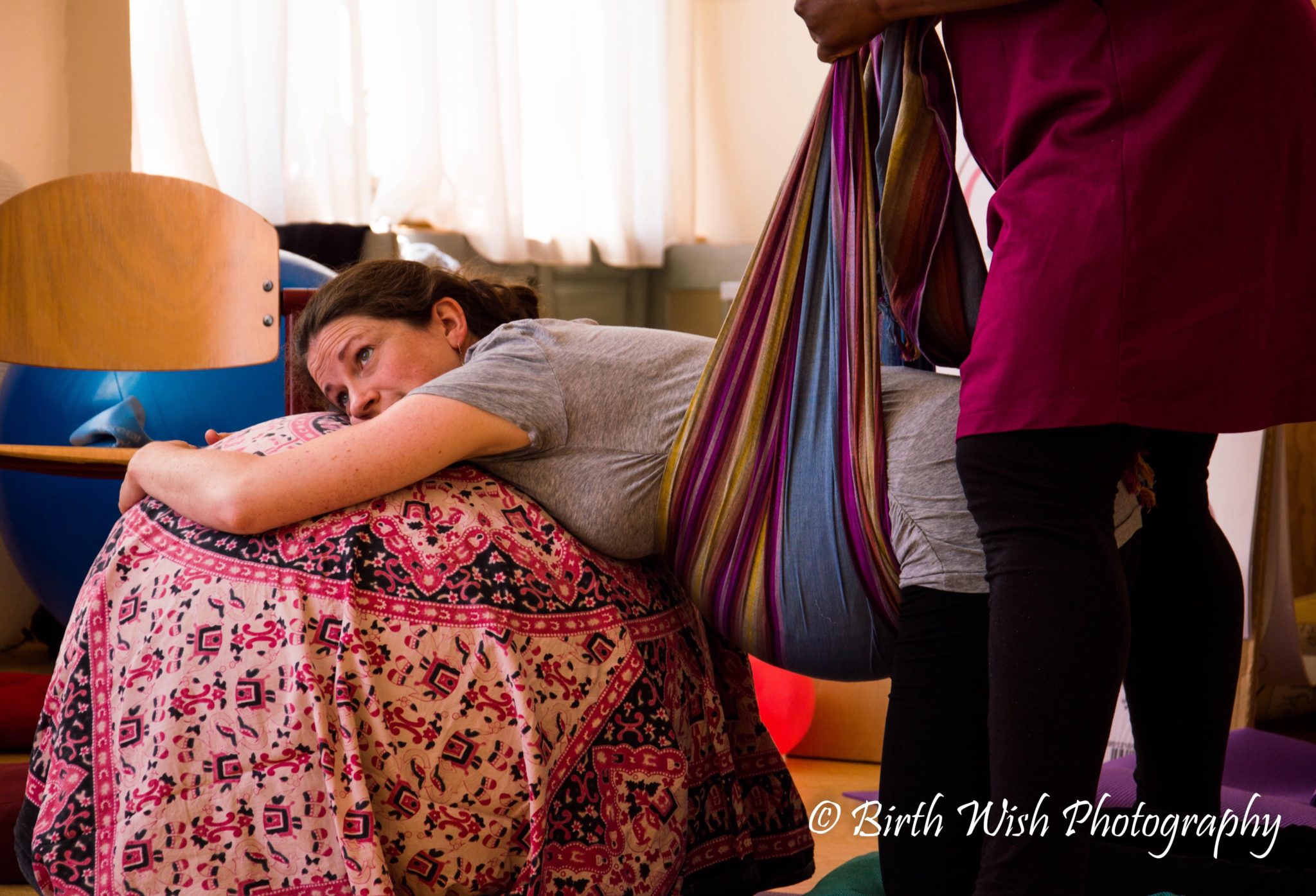 (in French below)
Prices:
Early Bird (until 30 September 2019)  €285    Regular: €305   At the door (if there is available tickets) : €340   Includes: Workshop, handouts, drinks and snacks
This workshop is for doctors, midwives, nurses, doulas, childbirth educators, prenatal yoga instructors, body workers, and other professionals working with pregnant women.
Spinning Babies is an approach to optimize the physical relationship between the bodies of the mother and baby for the easing of childbirth. It is a new paradigm that takes clues from baby's position and station for natural, physiological solutions. The techniques are gentle, yet highly effective and are useful in any birth setting, childbirth program, or pain management plan.
You will leave this workshop with new "tools" that you can easily integrate into your practice. It will transform the way you work with pregnant women and the way they give birth.
• Align the uterus so baby can curl and enter the pelvis as a small, compact – and more active participant.
• Understand the role of "soft tissues" (muscles, ligaments, connective tissue) in pregnancy and labour and how they affect foetal position
• Learn techniques to release tight ligaments or muscles, which may be pulled or twisted, in order to relieve pelvic pain during pregnancy and/or during childbirth
• Explore the prevention of and discover solutions for occiput posterior or transverse lie
• Facilitate maternal position to increase the diameter of each pelvic level (inlet, mid, outlet) to encourage rotation and/or descent during labour
• Resolving the stalled labour and reduce or prevent long labours through balance, gravity and movement
• Reduce Caesareans due to lack of progress in labour.
LANGUAGE: The teaching will be in English and contains both theory and hands-on practical exercises so you will be able to integrate the information through practice. Translation from English to French wil be provided. 
ABOUT JENNIFER WALKER
Jennifer Walker is a Spinning Babies Approved Trainer, experienced doula and co-founder of BiA doula training a comprehensive education program. Jennifer is currently the Chair of the NBvD (Dutch Doula Association).
Jennifer works internationally offering lectures and workshops on topics related to understanding anatomy and physiology as a basis for respectful and effective care; continuous support of labour; birth trauma and birthing positions. Jennifer's work often involves creating collaboration and understanding between disciplines. She finds great joy in bringing doulas, midwives, doctors and body workers together to improve care for women and babies.
A doula since 2006, Jennifer was one of the first certified doulas in the Netherlands. She was a speaker at the 2012 Human Rights in Childbirth Conference in The Hague. Jennifer has a diploma in Foundations of Western Medicine. She is the mother of two teenaged sons.
FOR MORE INFORMATION ON JENNIFER WALKER & SPINNING BABIES
https://spinningbabies.com/
http://spinningbabies.com/find-community/meet-the-trainers/jennifer-walker/
---
Description du séminaire Spinning Babies:
Ce séminaire est pour les doulas, les infirmières, les sages femmes, les professionnels de la petite enfance, les professionnels paramédicaux amener à accompagner des femmes enceintes. Le contenu n'est pas très technique mais demande un minimum de connaissance des stades de l'accouchement, positions du fœtal.
Spinning Babies® pose une nouvelle question:​ ​«Où est bébé?»
Découvrez des solutions fraîches pour soulager la douleur pendant le travail, lors de travail longs et / ou postérieurs ou la dystocie. Découvrez pourquoi nous pensons que la position de bébé reflète l'espace disponible. Soudainement, la façon dont nous avons aidé le progrès a complètement changé. Abordez les muscles pelviens avec l'étirement musculaire et les techniques myofasciales. C'est aussi simple que «faire de la place pour bébé». Nous nous rendons vite compte que le positionnement fœtal n'est qu'un indice de ce qui est nécessaire et peut-être pas la cause initiale d'un travail long et compliqué. Ramener la facilité dans naissance. Entrez dans le nouveau paradigme de la naissance qu'est Spinning Babies.

Early Bird (jusqu'au 30 septembre 2019) : 280 € Tarif régulier : 300 €
A la porte (argent, s'il y a de la place) : 340€
Inclus: atelier et documentation, boissons et collation
Pour toutes autres questions: vous pouvez faire un email avec votre nom, adresse et description de votre profession (intitulé du sujet: Atelier Spinning Babies, Montpellier 2019) à: elsayogadoula@gmail.com Si vous vous enregistrez, nous supposons que vous acceptez nos conditions générales.
Jennifer Walker
Jennifer est une formatrice approuvée par Spinning Babies, une doula expérimentée et cofondatrice de BiA Doula Training, un programme d'éducation complet.  Elle est actuellement présidente de l'Association néerlandaise des doulas.
Jennifer travaille sur le plan international en proposant des conférences et des ateliers sur des sujets liés à la compréhension de l'anatomie et de la physiologie en tant que base pour des soins respectueux et efficaces, soutien continu du travail; traumatisme à la naissance et positions d'accouchement. Le travail de Jennifer consiste souvent à créer une collaboration et une compréhension entre les disciplines.
Elle trouve une grande joie à réunir les doulas, les sages-femmes, les médecins et les travailleurs du corps pour améliorer les soins prodigués aux femmes et aux bébés.
Doula depuis 2006, Jennifer a été une des premières doula certifiée aux Pays Bas.
Elle a été oratrice lors de la Conférence sur les droits de l'homme pour l'accouchement, qui s'est tenue en 2012 à La Haye. Jennifer a un diplôme HBO en Fondements de la médecine occidentale. Elle est la mère de deux adolescents.