Nolensville, TN – Spinning Babies® Integration Workshop w/ Tammy Ryan – Dec 4, 2020
December 4, 2020 @ 09:00

-

17:00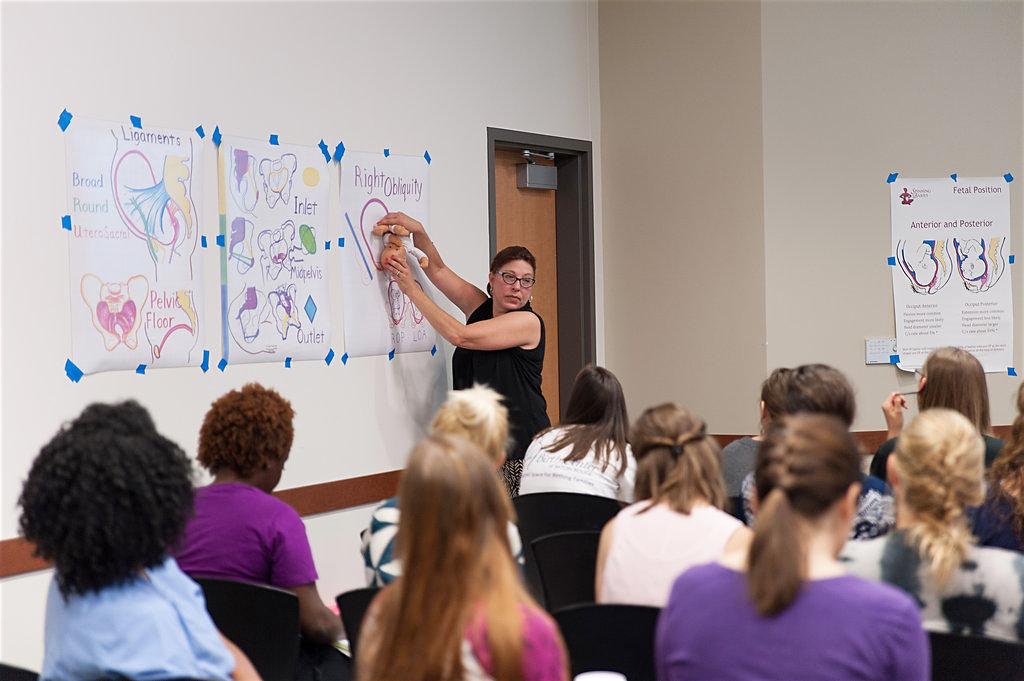 Spinning Babies® Integration Workshop
You took a Spinning Babies® Workshop. You've used our approach at births. You are seeing better outcomes… except in those mysterious cases. Come explore these exceptions in this in-depth workshop. This workshop is reserved for providers  and birth workers who have taken the Spinning Babies® Workshop.*
You want a deeper dive to
Jiggle your way into your parasympathetics
Spinning Babies didn't work!? What else can you do?
Explore case study illustrations
Assess "Where's Baby" with more insights into the Three Levels of the Pelvis. Gain solid protocols to help you fine tune physiological solutions. Build community and have fun  while you deepen your Spinning Babies skill set.
Who may attend?
This workshop presents advanced integration of the material covered in our full day (or 2-day) Spinning Babies® Workshop. We are continuing a conversation and study of a specific set of knowledge and protocols.
Prior attendance in a Spinning Babies® Workshop is required. You will need to be using our approach in your practice before arriving for the Intergration Workshop.
Hosted by: Rebekah Porter, blissfulbirthingtn@gmail.com
Lunch Break: We will take a 60 minute break mid-day. Bring a lunch or go out with new friends.
If you are a birth professional in your final month of pregnancy you may inquire about being our class model.
Continuing Education: American College of Nurse Midwifery (ACNM) has awarded this course with 7 CEU credits.  Doulas may use the document of attendance to obtain contact hours.
Scholarships are available for qualifying birth workers of color. Please contact TammyRyan@SpinningBabies.com to inquire about scholarship opportunities.
Cancellation Policy: Refunds available for those who are attending births when they email the trainer, TammyRyan@Spinningbabies.com before 7am the day of the workshop.
About the Trainer: Tammy Ryan, AdvCD/BDT (DONA), SpBT is an international teacher and speaker in childbirth. Tammy began her Spinning Babies exploration during her very first year as a doula in 2003. Tammy is also an active birth doula trainer whose curriculum is approved by DONA International. Tammy trains extensively and can be booked for workshops back-to-back with Spinning Babies® Workshops such as a DONA Approved Birth Doula Training or When Survivors Give Birth (Phylis Klaus and Penny Simkin's provider training for providers of birth care serving the sexual abuse survivor in pregnancy and childbirth).
---
Advanced Offerings: The Spinning Babies® Workshop is required before taking any further trainings, such as Spinning Babies® Certified Parent Educator Training or Spinning Babies® Aware Practitioner Workshop.
Registration is now open for Spinning Babies® 2020 Confluence in Caloundra, QLD, Australia.
See SpinningBabies.com for more information on Spinning Babies®.
Interested in bringing Spinning Babies® to your city? Contact one of our Spinning Babies® Approved Trainers or read about hosting a Spinning Babies® Workshop.