San Diego, CA – Spinning Babies® RSD Workshop w/ Nicole – Jun 11, 2022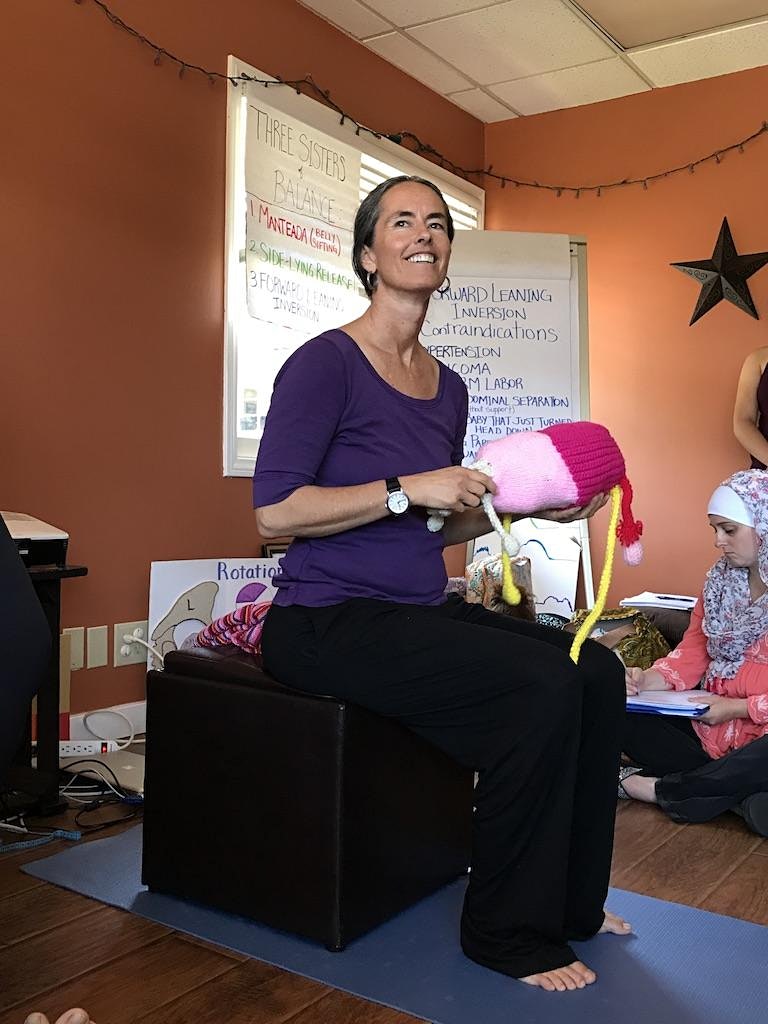 Spinning Babies® Resolving Shoulder Dystocia Workshop
Spinning Babies® Resolving Shoulder Dystocia Workshop
This workshop is a follow-up for midwives, nurses, obstetricians, student midwives and others who might be in the position of handling this emergency. This 1-Day Spinning Babies Workshop is looking at the continuance of fetal descent of the shoulders travelling through the inlet, mid-pelvis and outlet. This workshop addresses 5 types of shoulder dystocia and provides ways of looking at the whole baby's body in resolving this emergent complication.
We will cover the anatomy and landscape of the body in relation to the baby, timing of when to act, maneuvers and techniques for restoration and getting the baby out, as well as advanced aspects of what to do when you don't find what you expect.
This course has been extended in length so that case studies, videos, sharings in larger and smaller groups, and simulations can be done.
Who may attend: This course is only for midwives, doctors, nurses, midwifery students or anyone providing emergency care for birth.
Continuing Education: Maternity House Publishing, Inc. (dba Spinning Babies®) is accredited as a provider of Nursing Continuing Professional Development by the American Nurses Credentialing Center's Commission on Accreditation (ANCC). This activity has been awarded 7 contact hours through ANCC and 7 CA Board of Registered Nursing.
Many doula and childbirth education organizations accept these contact hours; check your organization's policies.
Details: COVID precautions will be observed as appropriate to the time period and class. Please come to workshops healthy as full refunds will be given for illness. Two days prior to the workshop, COVID recommended practices will be emailed. Please wash hands often and keep the same partners for practice all day.
Cancellation Policy: Refunds, minus Eventbrite fees, will be given to registrants who miss the workshop due to attending a birth or illness when they contact the organizer before the workshop begins.
Participants are responsible for their own travel, accommodations, and related expenses and Spinning Babies® is unable to refund these expenses.
About the Trainer: Nicole Morales, LM CPM is an experienced homebirth midwife and Spinning Babies Approved Trainer living in San Diego, California USA. Nicole teaches at the Nizhoni Institute of Midwifery shoulder dystocia, normal and complicated breech birth, and normal birth. She is currently working on the publication of "The Breech Release" to be released later this year outlining alternative approaches for midwives and bodyworkers working with breech pregnancies and shifting perspectives on the approach to ECVs. Nicole also plans to release a storytelling course for birthworkers called Storytelling, Healing, and the Birthworker's Journey.
Advanced Offerings: The Spinning Babies® Workshop is required before taking any further trainings, such as Spinning Babies® Certified Parent Educator Training or Spinning Babies® Aware Practitioner Workshop.
See SpinningBabies.com for more information on Spinning Babies.
Interested in bringing Spinning Babies® to your city?  Contact one of our Spinning Babies® Approved Trainers or read about hosting a Spinning Babies® Workshop.
Terms of Use: This workshop does not provide a certification in Spinning Babies® only a document of attendance. Participants will not be able to use the name Spinning Babies® to describe their services, such as offering Spinning Babies®, sessions, or saying "trained in Spinning Babies" after registering for or attending this workshop. Participants may use concepts and techniques introduced in the workshop in the participant's practices. Further training is available for eligible participants which does lead towards a contractual relationship for listing or certification and use of Spinning Babies® brand and name.