South Carolina Spinning Babies, Resolving Shoulder Dystocia & Breech Basics w/ Gail Tully
December 5, 2016 @ 10:00

-

December 6, 2016 @ 16:00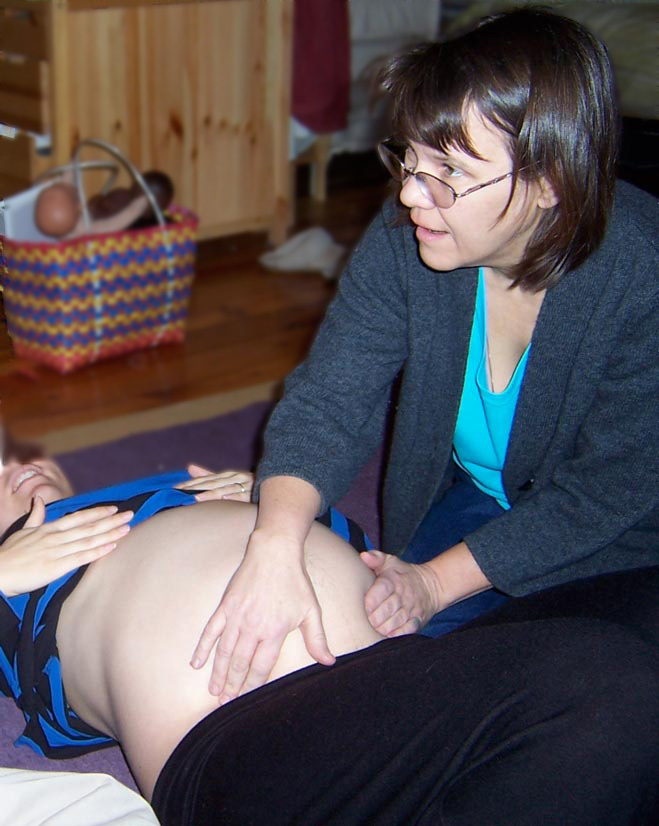 Two Days of Spinning Babies workshops with Spinning Babies Lady Gail Tully!
Dec 5, Spinning Babies
Dec 6, Resolving Shoulder Dystocia and Breech Basics
Attend Both Days for $340. Get 13 CEUs. RSD and Breech Basics has a special for preceptor and apprentice.
Location: Boiling Springs, SC, Boiling Springs Church of Christ
Hostess/Contact Person: Amy Bixby-Redman, midwifesc@gmail.com
Dec 5, 10:00 -6:00 pm   Spinning Babies Sign In at 9:40 am. Potluck lunch from 12-1. 
$175. w/online registration before Nov. 15st
$195. w/online registration Nov. 15-Dec 1.
$205. at the door, cash or credit only.
Can you spot a long labor before it begins? Use the 3 Principles of Spinning Babies and the 3 levels of the pelvis to match solutions and reduce cesareans. Pregnancy protocols for your prenatal visits.   
Compare anterior and posterior fetal positions, flexion and engagement and learn to recognize a stall in labor progress quickly and resolve it gently.  Is it CPD or does she need more time?
www.SpinningBabies.com. Yes, the workshop is different than the website. 7 Contact hours .7 MEAC CEUs
This workshop is awarded .7 CEUs from American College of Nurse Midwifery, 7 contact hours. Doulas may use the certificate of attendance to obtain contact hours. Attendance does not give  rights or ability to call yourself a Spinning Babies practitioner. Please respect the no video and use  photos appropriately.
Dec 6, Resolving Shoulder Dystocia and Breech Basics, Sign in 8:45
$180. w/online registration before Nov. 15st
$195. w/online registration Nov. 15-Dec 1.
$205. at the door, cash or credit only.
Preceptor/Apprentice combo is $325 on this day.
  9 -12 pm Resolving Shoulder Dystocia. 3 Contact Hours.
Solutions for five types of shoulder dystocia –why McRoberts doesn't always work! The best technique (Leung, Hoffman, Poggi) is the goal of FlipFLOP, Gail's memory tool for providers. Recognize and resolve SD by matching the technique to the type. The FlipFLOP advantage for a female's upper body strength.  This class is only for Baby Catchers and L and D nurses.
1- 4 pm   Breech Basics Workshop Sign in at 1:40 pm. 3 Contact Hours.
Surprise breech can proceed quickly and most often with spontaneous ease. Yet, the provider  must be ready with swift and gentle maneuvers to save the stuck breechling. Know signs of  normal or obstructed birth and don't wait for the tone or fht to falter. Learn normal breech rotation  (as described by Jane Evans and Mary Cronk) and how to recognize early if there are delays due  to arm entrapment. Learn the benefits of upright breech in the knee-elbow position (Louwen) and  how to resolve breech shoulder dystocia (arm entrapment). Recognize and solve head  entrapment of the breech at 3 levels of the pelvis.
For baby catchers only, L and D Nurses, active midwife apprentices, included.
Speaker:  Gail Tully is a midwife (CPM) from Minneapolis, Minnesota, USA.
Author of The Belly Mapping Workbook and Resolving Shoulder Dystocia DVD. Penny Simkin and Ruth Ancheta's Labor Progress Handbook features Belly Mapping in Chapter 3. Anne Frye's Holistic Midwifery, Vol 2, cites Gail on shoulder dystocia. Midwifery Today published Gail on Shoulder Dystocia; The basics; Belly Mapping; and Opening the Brim, Resolving Breech Obstruction. See www.SpinningBabies.com for more information on Gail Tully and Spinning Babies.
gail@SpinningBabies.com
The tough stuff: Seating is limited. Let's all get there on time. We all love babies, but we are coming to hear and learn. Babies in arms may attend. No children in the sessions, please. There is too much going on with, at times, intense feelings and video clips on RSD or Breech.
Fine Print: No registration is complete without payment. No payment will be kept after the sessions are full or if registrant does not meet the prerequisites for RSD.  After online Reg. ends, call hostess to see if there's room.
To cancel you can do one of two things: A.) Give your registration to another person and get payment from them, then call the hostess to give her/his name. Or, B.)  For a partial refund, email Gail within week that the workshop took place. No show, no call: no refund. Keep this reference. Reach Gail at 612-817-3144, gail@spinningbabies.com
Coffee and tea served.
Babies in slings or arms welcome.