Sydney, Australia – Spinning Babies® Workshop w/ Gail Tully & Marcello Windolph
March 6, 2018 @ 8:00 AM

-

March 7, 2018 @ 6:00 PM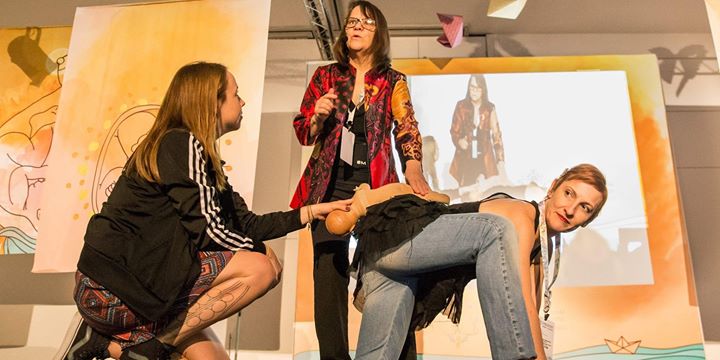 REGISTER HERE
Spinning Babies® Workshop
A new approach to birth anatomy and labor progress.  A workshop for experienced birth care providers; midwives, obstetricians, labor and delivery nurses, doulas. Very useful as well for prenatal massage therapists and birth eductors and prenatal yoga or pilates instructors. Not perfect for parents*

Fetal positioning

 

Birth Anatomy
Preparation through static stretch and gentle jiggling and fascial awareness (this month only)
Taking a Spinning Babies® Workshop offers immediate skills in your support of pregnancy comfort, reduction of pain or length of labor; and interventions during labor, such as cesarean. You will understand more about fetal positions role in labor progress and more.**
Special guest teacher, Fascialtherapist Marcello Windolph, will join Gail Tully in this unique workshop.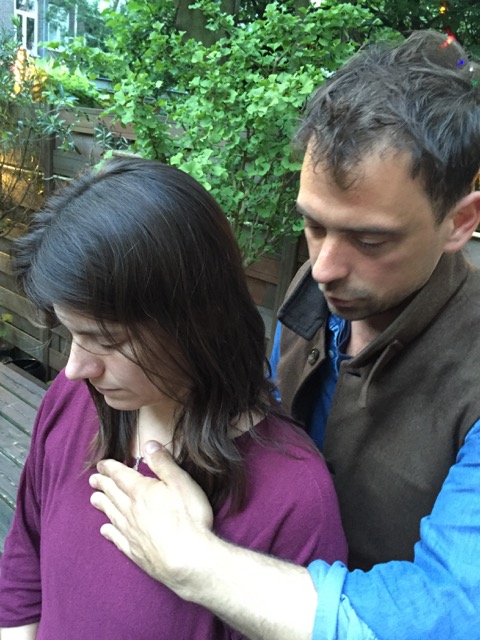 Both days 9 to 5:30 pm (Sign-In from 8:45 on the 6th) 

12:30-2:00 Lunch break
Seats are limited!! 

Babies in arms welcome.
Full refund (100%) if you contact me before 8 am on the day of the workshop (not before 6 am please!) so I can contact someone on the wait list. Email anytime, gail@ spinning babies.com (fix spaces in email please).
Why wait? Don't risk missing because you wanted to wait and see if the babies were born before you register. If you miss for a birth and you contact me before 7 am you will get a full refund! No call or text, no refund. That's the deal.  We want you with us!!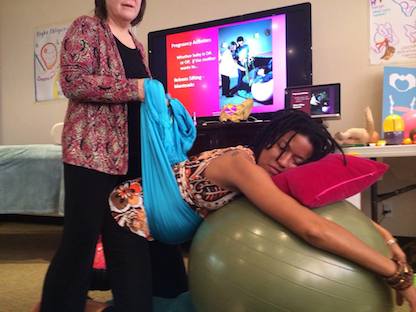 Cost:
At the time this registration is posted the conversion is close to:
AUD$495 – early bird  (until 31st  January, 2018) $386.USD 
AUD$595 – regular (1st – 28th February, 2018) $465.USD
AUD$695 – late (1st March – 6th March, 2018) $543.USD
• LUNCH on your own 12:30 -2:00 pm.  
REGISTER HERE
Our special guest, Marcello Windolph, will lead us in exercises to heighten your awareness of your fascia through perceptual exercises. Transformative breath and sensory awareness may bring your birth care to a deeper sensitivity. Through an understanding of the finer anatomy, we reveal more of the body's secrets to comfort and ease in pregnancy and birth.
Register now! This class, if it is like others, will likely fill early!
*Parents can stream the Spinning Babies; Parent Class and get 2 hours of instruction for preparation and labor strategies to promote a spontaneous birth. https://vimeo.com/spinningbabies
**Note to enthusiasts: A full Spinning Babies® Workshop is one of two required workshop before taking any further trainings, such as Spinning Babies Certified Parent Educator or Spinning Babies Aware Practitioner.  These may be offered in Australia later (2020 or possibly 2019 if participant interest allows). Taking this workshop will not grant the right to call yourself a Spinning Babies trainer, educator, or practitioner. This workshop is half of step one (two Spinning Babies Workshops). This two-day version counts as one full Spinning Babies® Workshop.
REGISTER HERE