Spinning Babies® 2020 World Confluence
Online Pre-Conference Oct 16 | Conference Oct 17 & 18, 2020
Attend Online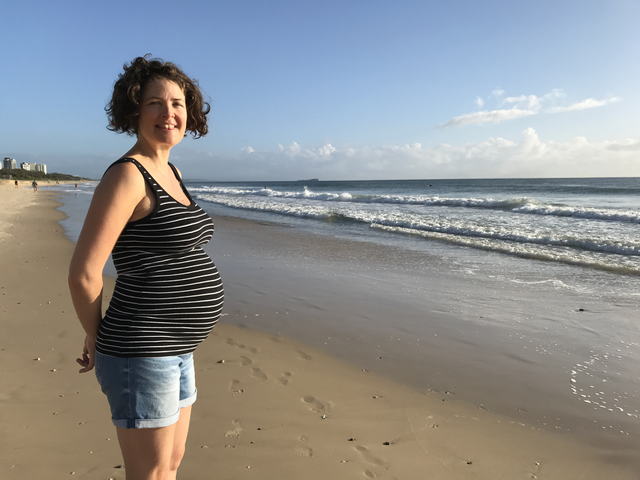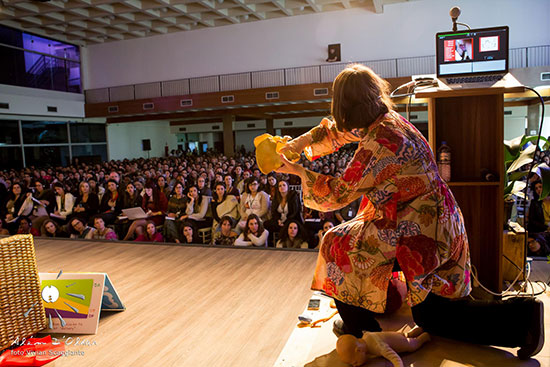 Where birth and bodywork meet
Join the Spinning Babies® community via Livestream to explore informed consent in breech birth, physiological birth practices, and the Spinning Babies® paradigm.
Connect with other midwives, doctors, chiropractors, doulas, massage therapists, and childbirth educators. Meet and learn from international speakers and our Spinning Babies® Approved Trainers.
Online Confluence Registration
Registration ends October 8
Pre-Conference + Main Conference Streaming
Oct 16, 17, 18, 2020*
Full access to user-friendly online event platform

Create your own personal profile

56 hours of streaming content presented by expert speakers

Live streaming from Australia & USA

On-demand presentations

Virtual swag bag

Session handouts

Networking and chat opportunities

Build-your-own confluence agenda

Helpful scheduling tools & reminders

Optional CEUs for specific presentations
*Event may begin on Oct. 15 in some time zones
Cancellation Policy: All refund requests will be charged a $35 fee before July 15, 2020. After July 15, 2020, there will be no refunds.
Substitution Policy: Contact info@spinningbabies.com with your intentions to substitute someone for your ticket. You will be asked to provide your substitute's name and contact information. Substitutions will be charged a $35 fee and accepted until October 1, 2020. Once payment for substitution fee is received, the substitution registration will be completed through the Spinning Babies® Office.
In-Person Conference Registration
The in-person event has now been canceled. Please see our Virtual Confluence page for more information on our virtual event options!
Emerging Nonmedical Interventions Registration
We've added this day to our Virtual Conference at an additional price. The event will be online only Monday, Oct 19, 2020.
Frequently Asked Questions
 1. What is a virtual conference?
Attend the conference live from the comfort of your home. Log in to our easy to use virtual event platform, view on-demand presentations, participate in audience Q&A with our presenters, network with attendees, and view the recordings for 30 days after the conference. The virtual conference contains all 24 hours of the conference and pre-conference in Caloundra, Australia plus 32 additional hours of content from Gail Tully and the Spinning Babies® Approved Trainers.
2. Who should attend?
The conference is intended for birth professionals, but all are welcome to attend.
3. What is included with my ticket?
Attendees of the virtual conference receive access to the Pre-conference and 2-day Conference presentations (24 hours or content), plus 32 hours of live and recorded materials from Gail Tully and the Spinning Babies® Approved Trainers. You will also receive our virtual swag bag with gifts and specials from our friends and sponsors.
4. What are the technical requirements needed to participate?
Prior to the start of the conference, you will need to log into the web or mobile app SpotMe and be sure you have a stable internet connection.
5. What happens once I register?
You will receive a confirmation email from info@spinningbabies.com. Watch for additional emails from Spinning Babies® with updates and an invitation to the SpotMe virtual event platform.
6. Will I have access to the recordings and materials?
You will retain access to all materials on SpotMe for 30 days following the conference.
7. How much do I need to pay to register for the virtual conference?
Regular registration for the virtual conference is US$297.
8. What time does the conference start?
The virtual conference begins in Queensland, Australia at 9am (GMT+10) on Friday, October 16, 2020. In some time zones this will be Thursday, October 15, 2020.
9. If I cannot attend anymore, can I get a refund?
Refund requests for virtual registration received before July 15 will be refunded, less a US$35 administrative fee, until July 15, 2020. After July 15, 2020 there will be no refunds.
10. Can someone else take my place if I can no longer attend?
Yes, you may find a substitute to take your place if you are unable to attend. A processing fee of US$35 will be applied at the time of the substitution. Contact info@SpinningBabies.com to request a registration substitution.
11. Can I transfer my in-person ticket to a virtual ticket if I want to attend online instead?
Contact info@SpinningBabies.com to request a ticket transfer.
12. Are there scholarships available for the virtual conference?
Yes. This scholarship is intended for Black & Indigenous People of Color, who are also birth workers, bodyworkers, or childbirth educators and are actively working or teaching in the pregnancy and birth communities, or are enrolled in a birth work education program.
The deadline to submit applications has now passed. Spinning Babies® will contact each applicant with a status update in early September.
13. What happened to the in-person registration option?
Due to border closures in the Australia State of Queensland, the World Confluence has transitioned to an online-only event. There is still a Spinning Babies® workshop offered in-person on Thursday, October 15.
14. I received an email from Spinning Babies® about my options since I was due to attend World Confluence in person. What do I do next?
Your email has a special link to answer questions about your registration and understand what your options are. You must respond to this survey by 11:59pm on Sunday, September 20. If you cannot find your email, reach out to our team at info@spinningbabies.com.
15. When will I receive my refund? How much am I getting refunded?
All World Confluence refunds will be processed by October 5. If you were originally attending in-person and are now attending virtually, you will receive the difference in what you paid for your two tickets.
16. What is happening to the scholarship program?
We are offering scholarships to this year's Virtual Confluence. Scholarship applications are now closed. If you applied for a scholarship, you will hear back by the end of September.
17. Bundle & Save – Do I still get a discount for registering for multiple events?
No, our bundle & save discount is not applicable to virtual events.
18. Is the World Confluence canceled this year?
Due to border closures, the World Confluence is being held virtually. In-person events are cancelled, except for the Spinning Babies® workshop on Thursday, October 15. Spinning Babies® Aware Practitioner Workshop is cancelled completely. The ENI training is offered virtually.
19. I've transferred my ticket from in-person to virtual, how do I access my Confluence materials?
You will receive an email with instructions on the day before the event starts.
20. Will the Spinning Babies® Aware Practitioner Workshop be rescheduled?
While we don't have a date planned, we're hopeful that we'll be planning another Aware Practitioner event in the area in the future. We invite you to keep an eye on our monthly E-newsletter for training date announcements.
Gail Tully's Spinning Babies® addresses and answers many questions regarding fetal malposition and malpresentation and slow or stalled labor. Her wisdom, knowledge of maternal fetal anatomy and original visual aids, will open your mind and enhance your skills in understanding, preventing and correcting many of these problems.
Penny Simkin
PT, CD(DONA)
Spinning Babies® was the best training I've taken in ten years of practice – it has revolutionized my approach to working with birthing women. I feel so strongly about this training: no one who supports women in birth should be without it.
Jessie Harrold
Doula
Join the Spinning Babies® community as we discuss important topics from the perspective of the Spinning Babies® paradigm. Hear guest speakers and our Spinning Babies® Approved Trainers present about informed consent, breech birth, and physiological approach to birth.