A Web of Connection: the Spinning Babies® Community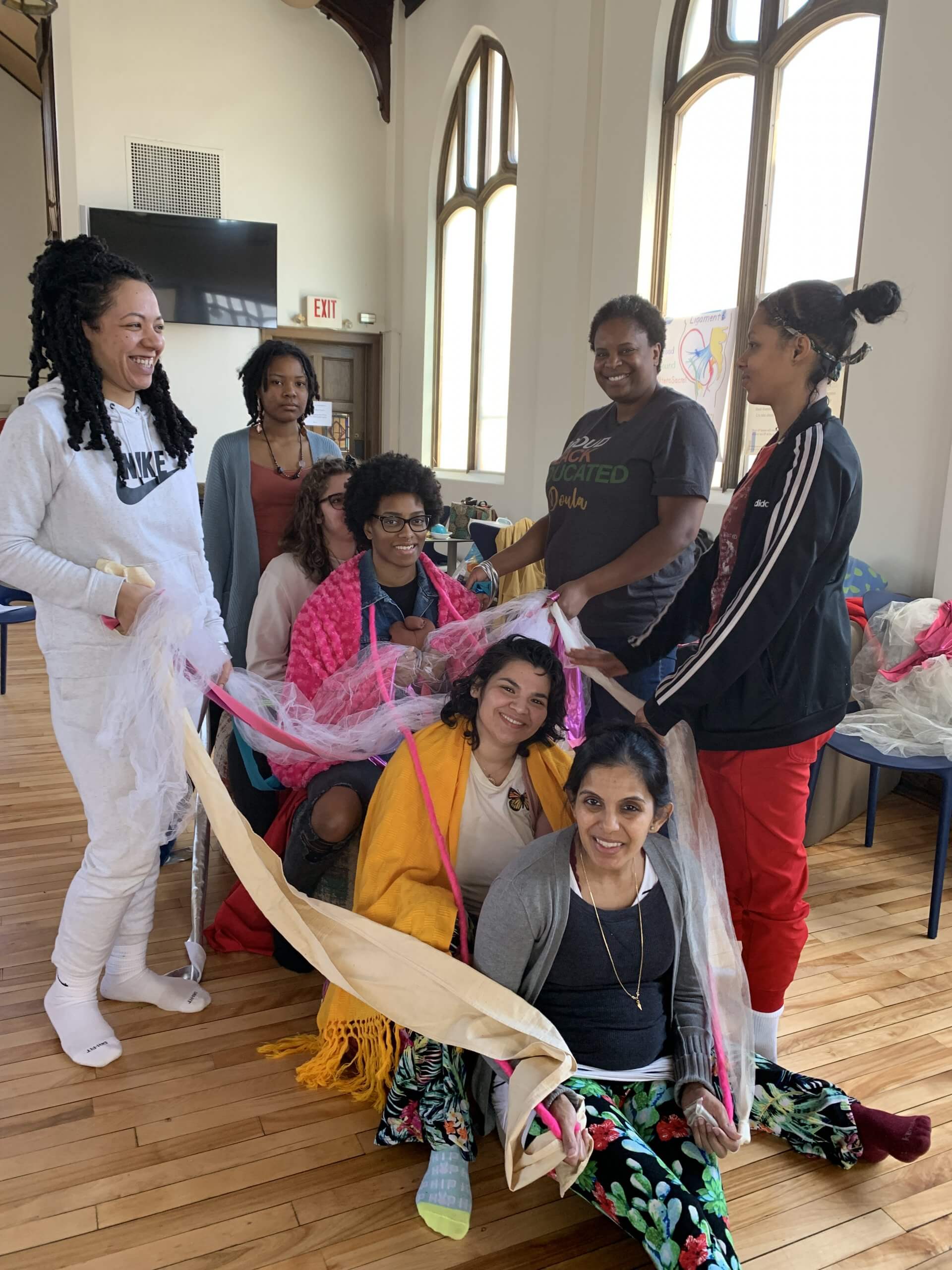 When Gail Tully started Spinning Babies®, it was an idea, a paradigm shift to birth practices. During her years as a midwife, she discovered a physiological approach to working with pregnant women that improved birth outcomes. Gail began to share her discoveries and teach her techniques to birth professionals. Spinning Babies® began to grow from an idea to a community. 
As Gail's teaching and reach grew, so did the impact and demand. It became important to develop a team of trainers—birth professionals who were trained to teach the techniques Gail was teaching. The result was a group of birth professionals who are Spinning Babies® Approved Trainers. Gail and these approved trainers now host workshops all over the world. Together, the team of trainers reaches a global community of birth workers.  
There is magic that happens during a Spinning Babies® workshop. For some, it is their first time entering a new birth paradigm—for others, the workshop is advanced training. It is a diverse group of birth workers, who all bring their own touch. One of the most unique elements of a Spinning Babies® workshop is the community that is created within the experience. Nurses, doulas, midwives, nurse midwives, and doctors are all in the same room talking and growing together. Birth professionals who are typically not in the same room are learning together and with one another. It is a passionate group seeking the same goal—to help and support pregnant parents. 
The power of community within a Spinning Babies® workshop impacts hospitals as birth professionals go back to their work with the skills and belief they can help pregnant parents have a more physiological birth. They are confident in their abilities and take what they learned back to their own hospital team so they can encourage change within their own birth community. Spinning Babies® becomes a web of connection and shifting of the birth paradigm in communities across the world. 
Once birth professionals enter our community, there is a ripple effect. Not only are nurses, doctors, and midwives taking the Spinning Babies® techniques back to their hospitals, there is now a network of birth professionals who share information and connect with each other, sharing resources and encouragement. For all those who take a workshop with Spinning Babies®, they are invited to be a part of our community share site, where birth professionals share resources and encouragement. 
This fall we have launched Spinning Babies® Facebook Groups. If you are a birth professional who is curious about the Spinning Babies® approach and want to learn more, we have created a group for you! Birth Professionals can join our Facebook group here. For pregnant parents, we are offering an avenue for you to meet other parents who are seeking empowering pathways to self-knowledge and preparation for birth. Spinning Babies® offers you comfort in pregnancy and ease in birth. Parents can join our Facebook group here.
Community is an integral part of Spinning Babies®. There is an interconnectedness that happens when we learn and work together. What started as an idea has now become a global web of community and connection.