TRAINERS
Gail Tully, Spinning Babies® Founder
Paula Roufs, Assisting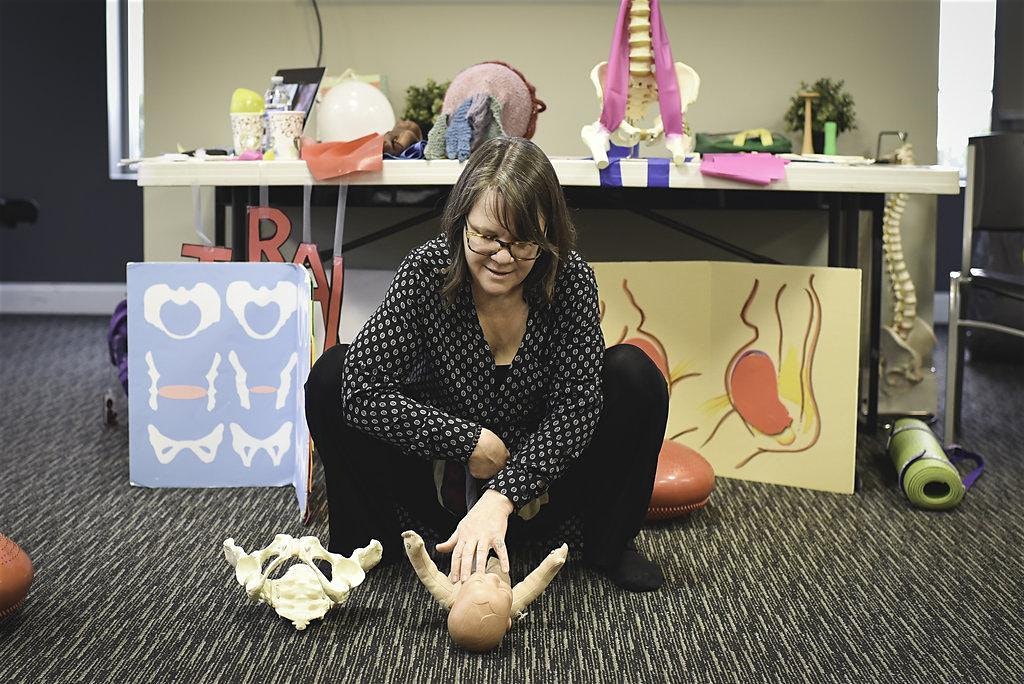 Gail Tully, Spinning Babies Creator
WORKSHOP LOCATION
Marine Village – Marine room
1936 Quivira Way, San Diego CA 92109
+1 619-222-1620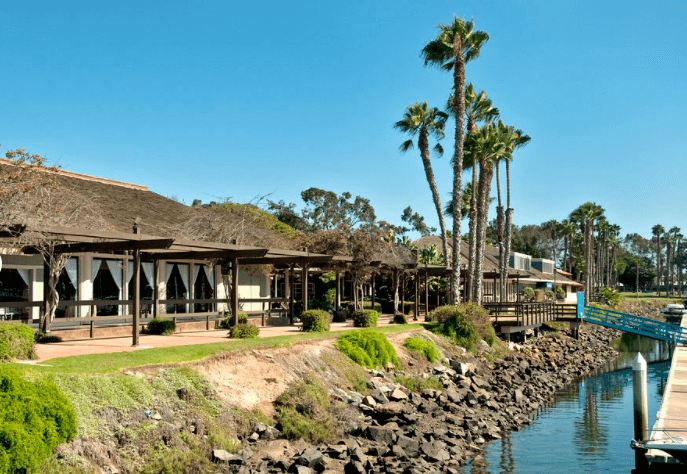 ACCOMMODATIONS
No Room Block has been secured for this training. Many participants use the FaceBook group to make arrangements at other hotels or local AirBnB's. Due to this we haven't been able to fill all rooms we book.
We recommend the following hotel, but feel free to find your own local lodging.
Hyatt Regency Mission Bay
1441 Quivira Road
San Diego, CA 92109
Phone: +1 619 224 1234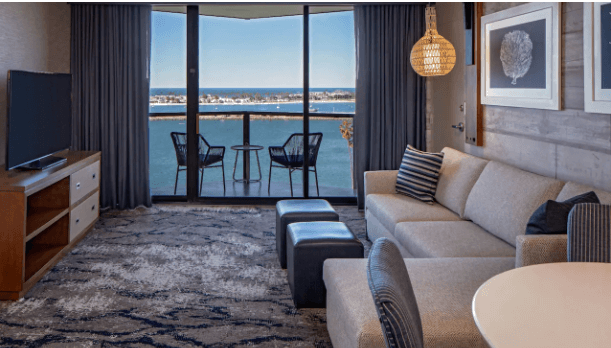 HEALTH & SAFETY
The health and safety of everyone attending our trainings is of utmost importance to us.
Spinning Babies® follows CDC and local recommendations related to COVID-19 precautions. Please check your local health department's guidelines as you are planning for your registration and attendance.  Spinning Babies® will update you on our planned measures close to the time of the event based on current recommendations. Please see Spinning Babies® infographic PDF about general COVID-19 precautions.
Our safety measures may include:.  
Adhering to physical distancing guidelines.

Wearing masks (over noses and mouths) 

Doing hands-on activities with a limited number of other participants. 

Asking participants to bring their own pillow. 
Participants who register and attend must review and agree to the COVID Waiver prior to attendance.
FEE SCHEDULE
Spinning Babies® Certified Parent Educator Training – San Diego, CA, USA
Register between Now – June 15, 2022
$1,295.00 USD
Register between June 16- October 19, 2022
$1,595.00 USD
Can be paid in 3 monthly instalments!
Simply choose "monthly payment" in the application.
TRAINING SCHEDULE
Although you will receive a Welcome Packet with a full detailed schedule closer to the event date, the following is a good example of a typical class schedule.
Day 1: 9:00 AM – 6:00 PM
Day 2: 8:45 AM – 6:00 PM
Day 3: 8:45 AM – 6:00 PM
Day 4: 8:45 AM – 4:00 PM
Can be paid in 3 monthly instalments!
Simply choose "monthly payment" in the application.
CANCELLATION POLICY
Cancellation accepted under restricted conditions.
$300 USD fee for cancellations before September 5, 2022.
NO REFUND ON OR AFTER September 6, 2022. 
If a Spinning Babies® Workshop, Certified Parent Educator (SpBCPE) Training or Aware Practitioner (AP) Workshop is Cancelled by Spinning Babies®
If cancellation of the event is deemed necessary, based on local health guidelines or travel restrictions, participants will be notified as soon as possible via email, and the full registration fee will be refunded. Participants are responsible for their own travel, accommodations, and related expenses.

If you Need to Cancel Due to COVID-19 Exposure
Please refrain from attending a workshop if you have symptoms that may be related to COVID-19. 
Most common symptoms: fever, dry cough, tiredness

Less common symptoms: aches and pains, sore throat, diarrhea, conjunctivitis, headache, loss of taste or smell, a rash on skin, or discoloration of fingers or toes
Those who are experiencing cold or allergy symptoms, which may be unrelated to COVID-19, a negative COVID-19 test is an appropriate measure before attending a workshop.
If any participant is unable to attend their scheduled Spinning Babies® Workshop due to having COVID-19 or recent exposure, please let us know prior to the first day of the workshop. Your fee may be transferred towards registration for a future workshop with the same trainer, at the discretion of the Approved Trainer.

Please note: The Spinning Babies® Workshop refund policy is at the discretion of each trainer and will vary based on who is teaching your particular workshop. If you have questions prior to or after registering for an event, please contact the trainer directly.
In the case of the Advanced Trainings (SpBCE or AP), if you are unable to attend your scheduled workshop due to having COVID-19 or recent exposure, you may use your paid fee towards a future Advanced Training or Spinning Babies® conference within 1 year of the original event date. 
If a participant cancellation occurs due to any reason unrelated to COVID-19, the cancellation policy for each Spinning Babies® Workshop or Advanced Training will apply.
Participants are responsible for their own travel, accommodations, and related expenses and Spinning Babies® is unable to refund these expenses.
We offer Equity Seats for childbirth educators of color.
You will receive a link to apply in your Application Acceptance email. You do not have to pay to apply. Equity Seat application deadline is August 15, 2022.
APPLY & REGISTER
Step 1. Fill out the form at this link which includes uploading your document that proves you are certified as a childbirth educator, or prenatal yoga instructor, or providing the proof that you have taught 5 group childbirth education classes if you are not certified.
Step 2. We will review your application and upon acceptance, you will be sent the link to register for the training.
Step 3. Receive and sign the Parent Educator agreement with Spinning Babies®.
All steps are necessary to complete registration.
*Please note all CPE Training and materials are currently only available in English and Portuguese. Parent Educators are allowed to teach verbally in another language, but only handouts in our officially translated languages can be distributed.
**We process all applications in order of submission and give 5 days after application is accepted for an applicant to register before offering the spot to the next applicant. 
Please make sure you have read about the certification process before applying and registering.
This event is no longer accepting waitlist applications. Please go back to our main event page to search for upcoming events.