May 2021 letter to our community from our founder:
The Trillium flower in my garden is just budding. Spring workshops are underway around the world once again, mostly in English-speaking countries. Australia and New Zealand seem free of COVID outbreaks due to extremely strict travel measures; yet India, the USA, Brasil, and Mexico continue to suffer the most cases.
Spinning Babies® has brought Parent Classes online with our Certified Parent Educators. The Spinning Babies® Approved Trainers are offering reduced size classes for in-person workshops with protection measures for all participants. We are about to release another online class offering from the captivating Italian midwife Anna Maria Rossetti.
We keep our Resolving Shoulder Dystocia class at the low price of $20 for three continuing education hours for providers. And a free eBook for parents, Three Ways to Shorten Labor, offers our virtual hug during these trying times. Changing Birth on Earth, the book that I published last year is thrilling nurses and midwives with physiological insights for in-hospital labor support.
If you have been following Spinning Babies®, you'll know that we are committed to working towards racial equity in birth outcomes. Two ways we are doing this are:
Providing training at no cost to BIPOC birth professionals, as well as those working with underserved populations, on an ongoing basis and
Discontinuing use of the rebozo in workshops.
Please read last month's update and our Rebozo Manteada and Spinning Babies® Today page. We are digging through hundreds of web pages, parent and provider emails to add and update content to reflect new understanding.
We will be giving a more comprehensive report around these efforts at our Spinning Babies® 2021 World Confluence, which is happening October 22-24, 2021. You can visit SpinningBabiesConference.com to learn more.
Speaking of the confluence, we hope you will be joining us! Our keynote speaker will be Dr. Bradley Bootstaylor. He will be speaking on Shared Decision Making. We believe in empowering parents not only to know options but also have the means to discuss options with their birth team. Kelli Brien and Rhea Williams will both speak on racial equity, and I'll give a snapshot of our organizational change and why. Learn more and view our incredible line-up of conference speakers on our Speakers page.
Body work in pregnancy and physiology in birth care practice are two rivers that combine in Spinning Babies®. Our conference blends knowledge from both fields for lateral sharing of the wisdom of the body. Birth providers and pregnancy-focused bodyworkers will attend to support the change that empowers parents and providers together.
In gratitude,
Gail Tully
Founder of Spinning Babies®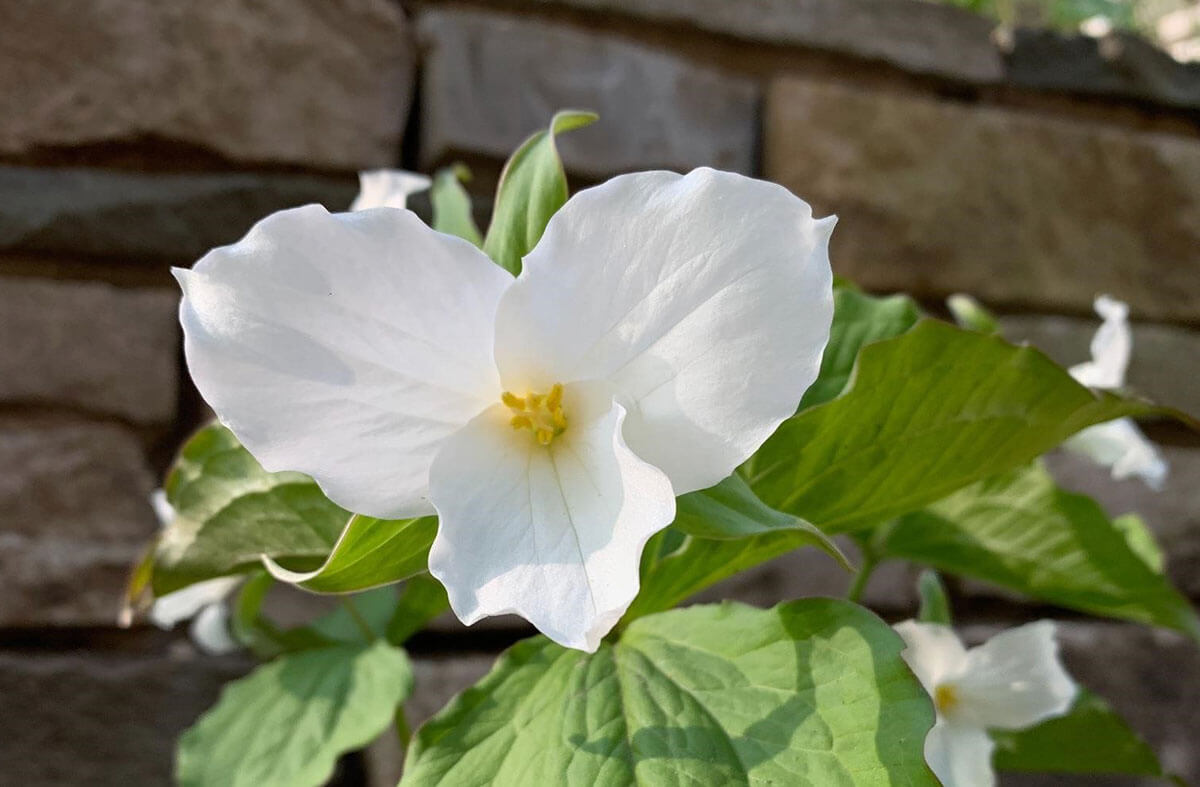 ---
In this month's update:
---
Tip: Forward-leaning Inversion
Before doing Forward-leaning Inversion (FLI), warm up your body. The risk of a fall is higher if your shoulders are stiff, or if you move too fast:
Do ten shoulder rolls forward and ten shoulder rolls backward.
Roll your neck slowly.
Have a plan to "walk your hands" down to the ground by using a stool.
Having a helper hang on to you as you go down or come up is a great idea for safety!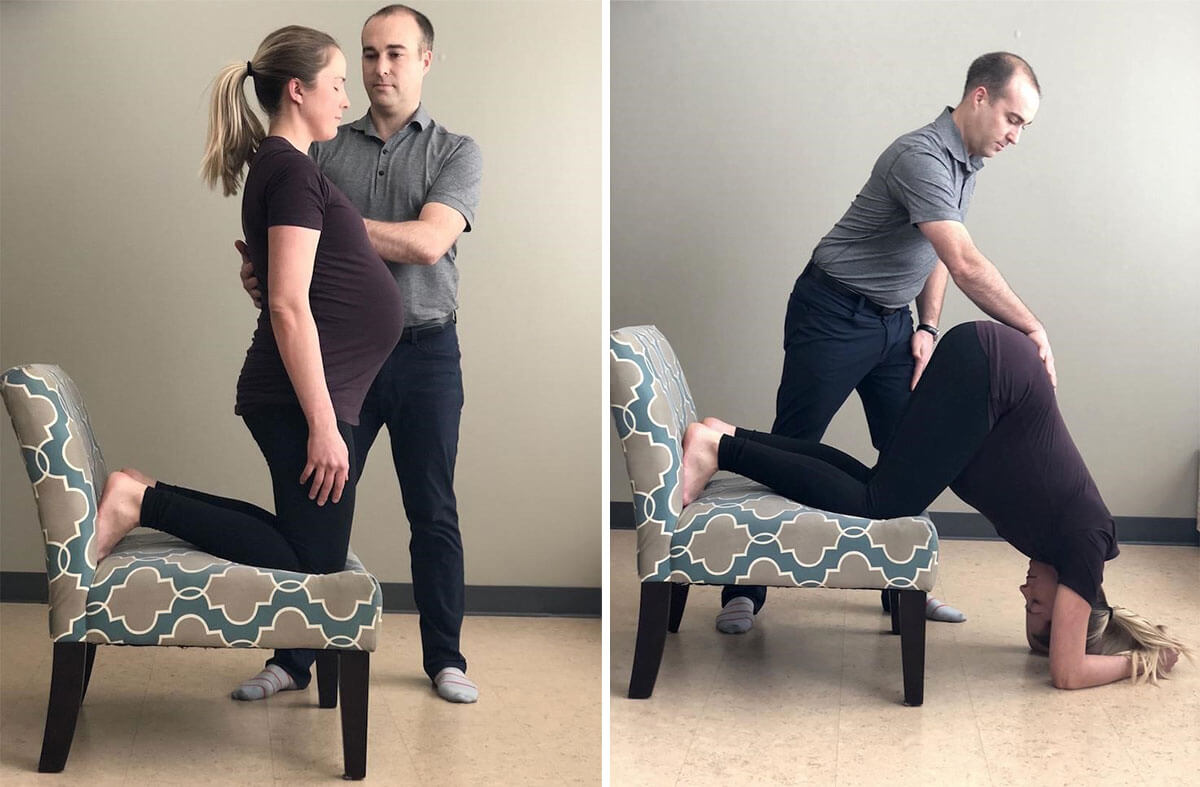 Other Things to Consider
Before beginning FLI release a recurring round ligament spasm (causing acute pain when rolling over or other shifting movements) before getting into a position like an inversion that might pull on a short and spasming round ligament. The Webster Technique of Chiropractic can release a tight round ligament.
While the FLI done regularly will strengthen the back or shoulders, some people will need to help their back become more supple and "open" their shoulders (create more range of motion by doing daily shoulder rolls) before attempting a Forward-leaning Inversion.
There may be someone whose uterus was only resisting a prolapse because of a tight uterosacral ligament in the midst of loose or non-activating ligaments. That's theoretically possible that they then release the only support to their uterus. In this theoretical situation, addressing the activation of their neuromuscular system would be additionally necessary. My point is that one ligament isn't usually the only player in the rare conditions. When one is tight another is loose. We know that some people will exercise or do bodywork in one manner only and not take a holistic approach which may also cause imbalance, would it not?
Are There Any Risks?
The contribution of the FLI to improving fetal positioning, relieving lower backaches, easing dilation of the cervix, and even making room for a baby to descend in the pelvis makes it a popular technique among parents and professionals alike. But popularity doesn't mean that there is no risk and it doesn't mean that other techniques might be necessary to achieve ease (more comfort or labor progress).
The risk is tipping a body upside down that is ill with hypertension or vulnerable with some other risk of stroke. Weakness in the shoulders may risk a fall, so we guide parent use with safety tips on our page.
Could a baby turn breech? It's possible. When fluid is high and the pelvic floor is tight, doing the FLI alone in isolation may untwist one portion of the uterus but perhaps not a portion pulled by another portion of the anatomy. Theoretically, baby now has more room above but not where the head is meant to settle. Continue balancing and the baby follows the space to a head down position.
A baby can suddenly rotate and descend (or descend without rotating first). In any birth when this happens the water could break or the cord could tighten. I heard of the water breaking before labor in a person who was past their due date by a week or more. I heard of a cord tightening during the birth. Whether or not
What other activities should I be doing?
I realize that there may be some people who need to do something additional to achieve comfort in pregnancy or labor or labor progress. While FLI is one of our favorite techniques, so are The Jiggle and The Side-lying Release. Hip openers, ball squeeze, and windmills will help so many complaints of pelvic pain. Our Daily Activities page has a serious list of pleasurable options for pregnancy.
Background
Our daily use of FLI comes from the creator Carol Phillips, DC, who developed this technique with her pregnancy Chiropractic and Dynamic Body Balancing genius. Dr. Carol informs us about the daily use of inversion. We have been recommending FLI for 15 years here at Spinning Babies®. Many of the Approved Trainers recommend it with the pregnant people they work with and see the results first hand. Spinning Babies® has experience and has received the greatest volume of feedback from the world's use of Forward-leaning Inversion.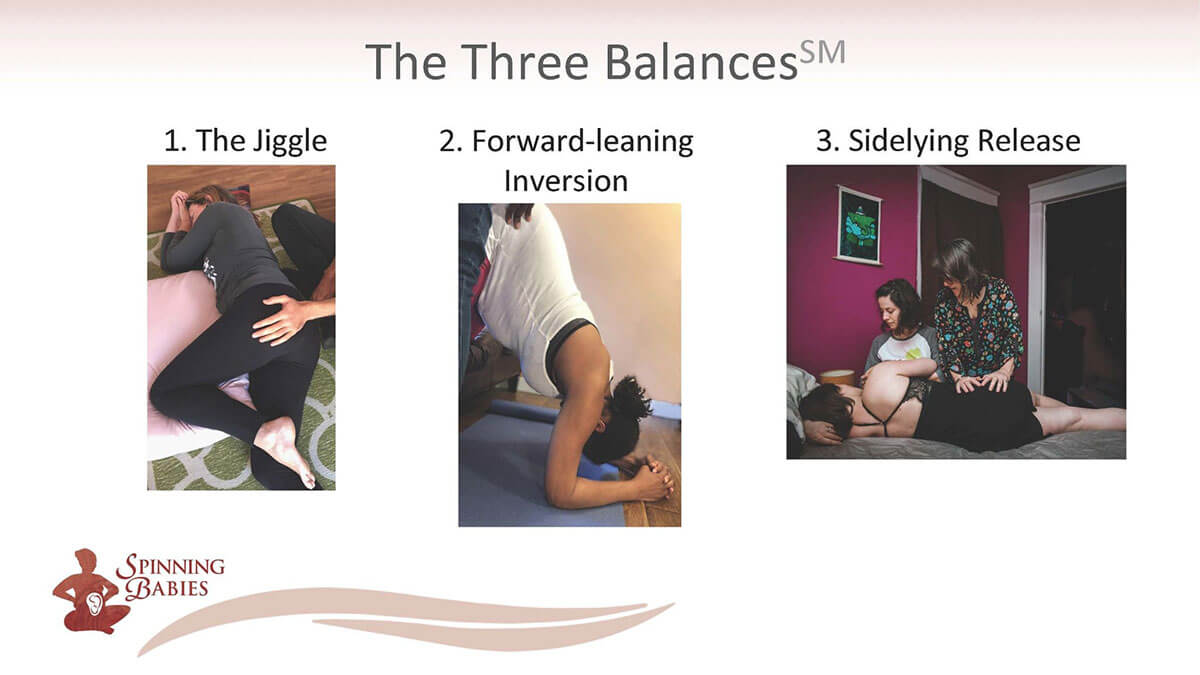 Make room for baby to turn with The Three Balances® at Spinning Babies®
Ask Spinning Babies®
My Baby is on my Right Side; Is the placenta location why?
"I'm 34 weeks pregnant with my first baby. My baby's head is down and on the right side now. Our placenta is on my left side. Maybe that's why my baby is on my right side? I am wondering how likely it would be for my baby to get on my left side if the placenta is there? Would there be enough room for the baby to move over to the left?  I will be working with her by doing all of the Spinning Babies® techniques I have learned in my Parent Class with my Spinning Babies® Certified Parent Educator." – Dawn, (edited for content)
Dear Dawn,
Welcome to Spinning Babies®! Your baby is sharing space with your placenta but also with the muscles and ligaments supporting the outside of your womb. I like to think of the placenta as a teddy bear with rhythm. Baby's can face it or snuggle their backs up to the placenta.
The location of the placenta may be a factor in restricting rotation in a tight uterus. Fortunately, if the abdominals are not too tight and not too loose, the uterine contractions will be able to move baby past the placenta as needed, in the room you've made available.
More often for more people, tension on the right side of the body in the lower back, the pelvis and pelvic floor may be what holds baby to the right side. Dip the Hip and Side-lying Release are lovely to make space on the right. Add windmills (from our free Daily Activities list) and breath deeply to expand the rib cage. Belly dancing with a figure-8 move with undulating belly muscles is effective for many along with the rest of the list. A Forward-leaning Inversion may be necessary, so don't skip that if your medical health allows your body to be upside down for a very short time.
Your baby may or may not shift over to the left in pregnancy. Being on the left is not the main point, the main point is being able to shift to the left with contractions. Shifting to the left before labor can be reassuring but isn't the "proof" of body balance. If baby moves, wonderful. But then don't stop with daily range of motion and body balancing activities.
Baby can move back and some do to fit the shape the uterus slips back to when body balancing doesn't continue. Perhaps a night of restless sleep or an awkward position allows the uterus to go back to old habits, tight on the right, for instance.
Continue body balancing and protect your achievements with Rest Smart® positions so that uterine contractions during labor have an easier time to shift baby into one of the more optimal positions for baby to dip into the pelvis in early labor.
Perhaps regular body balancing will allow the contractions to move baby into the anterior position when baby engages in the pelvis. We might consider the optimal fetal positions to be
Occiput Anterior (OA),
Left Occiput Anterior (LOA),
Left Occiput Transverse (LOT), or even,
Left Occiput Posterior (LOP) when labor begins.

Most important that the baby's chin is tucked when engaging and these positions are most likely to allow baby's chin to tuck on their chest (called head flexion). Flexion allows more room to engage and to rotate in the pelvis. It's hard for a parent to know if the chin is tucked. We add the body balancing and walking daily and if labor does do a start-and-stop, doing a series of Abdominal Lift and Tuck positions will help baby engage in the pelvis.
Which fetal position your baby picks is partly due to issues of balance but also pelvis shape. Your baby's position may be unique to your own pelvis. A balanced pelvis allows for 1-4 good positions to help engage baby. See how labor begins for more clues to whether to add a technique or two to help baby find the room.
So, Dawn, entering the pelvis from right or left is not purely an either-or situation. It's more likely that flexion happens on the left when people don't add balance. But by adding balance you increase baby's flexion even when on the right. If baby is flexed, you won't cause too much flexion.
For now, your baby is on the right AND you can do activities so the muscles and ligaments of your body give the most room and achieve the best balance possible (Not too tight, not too loose, and not too twisty). Balancing and range of motion activities will help baby rotate towards a more anterior position, or to the left, in pregnancy or when uterine contractions make the move to engage baby into the pelvis. I hope this helps!
Conference Registration is Now Open!
Join us for the Spinning Babies® 4th annual conference this October and experience three incredible days of learning and connecting online with a community passionate about changing birth on Earth. Register today and save $50 if you register during Early Bird pricing.
Integrating a New Paradigm
The Spinning Babies® World Confluence brings birth professionals online to integrate a paradigm of Physiology Before Force℠. How do we prioritize physiology when a pregnancy or labor needs our support? Physiology can mean more than "natural birth". Enjoy new discoveries in anatomy, hormones, and techniques. Our changing world needs a third perspective, one where physiology informs the way to balance.
Attend Online
Attend from the comfort of home and connect with other midwives, labor and delivery nurses, physicians, doulas, childbirth educators, pregnancy-focused bodyworkers, and birth enthusiasts. Meet and learn from international speakers and our Approved Trainers who will take the Spinning Babies® concepts further into informed application. Benefit from a new birth perspective that midwives and nurses say "blew my mind" and "changed my practice even after 20 years of practice." Learn more and register.
Spinning Babies® Live with Gail Tully and Jennifer Walker
Spinning Babies® Founder Gail Tully and Approved Trainer Jennifer Walker went live on Facebook to give you the inside scoop on the exciting line-up of speakers at the Spinning Babies® 2021 Virtual World Confluence.
Watch Gail and Jennifer's conference discussion below.
Upcoming Trainings
Minneapolis, MN, USA – Spinning Babies® Certified Parent Educator Training – July 27-30
Schladming, Austria – Spinning Babies® Certified Parent Educator Training – August 23-27
Columbia, MD, USA – Spinning Babies® Certified Parent Educator Training – November 2-5 – NOW OPEN!
Boston, MA, USA – Spinning Babies® Certified Parent Educator Training – November 10-13
Upcoming Advanced Workshops
Sydney, NSW – Australia – Spinning Babies® Aware Practitioner Workshop – September 11-14
San Diego, CA – USA – Spinning Babies® Aware Practitioner Workshop – September 21-24
Melbourne, VIC – Australia – Spinning Babies® Aware Practitioner Workshop – November 13-16
Upcoming Workshops
Australia

Austria

There are no upcoming events at this time.
Brazil
There are no upcoming events at this time.
Canada
Denmark

There are no upcoming events at this time.
New Zealand

United States
See all upcoming events on our calendar here.