Daily Essentials Video Digital Download
$16.99
Buy streaming video access and a digital download of Daily Essentials for $16.99!
This product now provides subtitles in English, Française & Español!
Gail Tully, midwife, and Sarah Longacre, international prenatal yoga instructor and birth doula, offer a unique instructional video for comfort in pregnancy now, and in your upcoming birth. These daily activities begin balancing your pregnant body to make space for baby's best birth position. You'll get:
Daily Activities, a gentle 35-minute stretch routine
Move Smart – tips for walking, standing, getting in and out of the car without sparking sciatica, and more!
Rest Smart℠ – because Gravity works 24/7. Play the flashlight game. Why how you sit matters.
Forward-leaning Inversion demo
Sarah Longacre's 28-minute Blooma Yoga Flow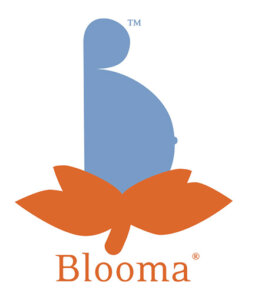 Enjoy this amazing video — it's unlike anything you've ever seen! 79 minutes.
Where's my Download? Troubleshooting 101:
You get two emails, one is a receipt confirmation, you will not get a link on that email.
The other email has the link. It sometimes goes to a spam folder. Check your spam folder if you don't see it right away. It is emailed to you within 10 minutes to the email address you used to purchase it with.
If you get neither a receipt or a link email you did not finish your purchase.
You can watch the video online by opening a new tab or window in your browser and logging into the Spinning Babies® Community.  You can download it to your computer if you have room, but not to multiple devices. The file is too big to download to a phone.
In the browser, view subtitles in English, Française or Español by clicking on the CC button in the bottom right corner of the video player and selecting your language.

Française and Español subtitled videos are separate downloads.

Make sure you have lots of room on your device before beginning download. You may not be able to download it twice.
Some browsers download stuff better than others. Trouble with Firefox on your PC? Click here.
Note: Purchasing this video does NOT equal the right to share it in public. This is for private use only and can not be shared for payment or for free in a class or public viewing.